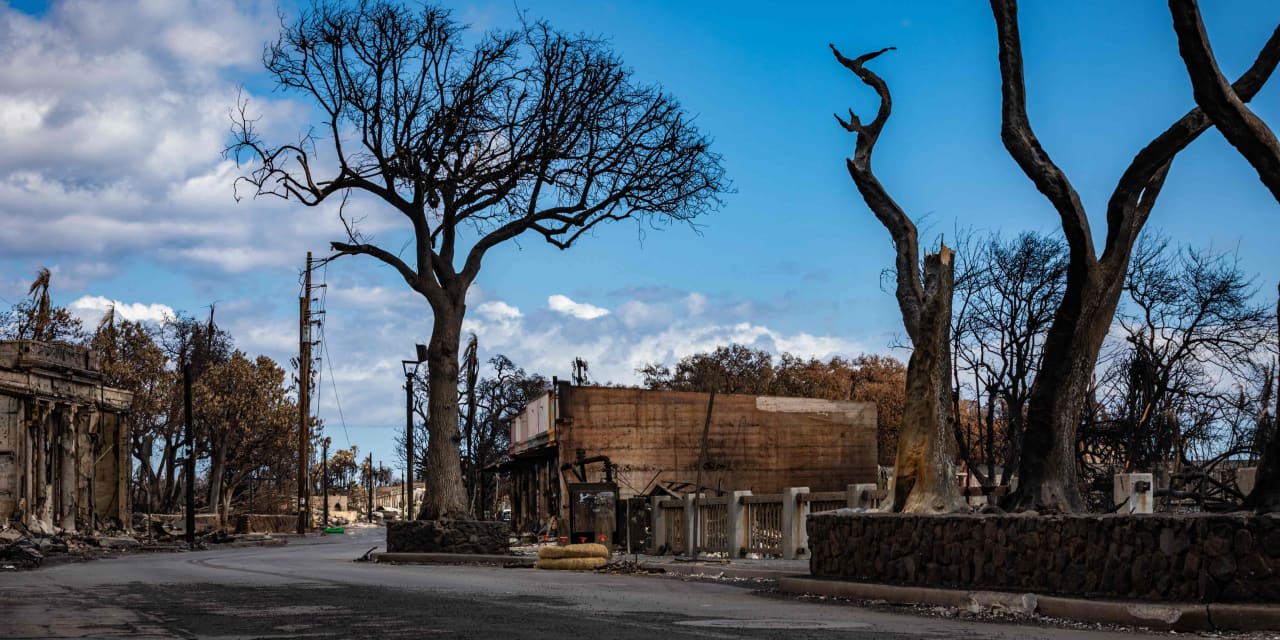 Hawaiian Electric Industries Inc. on Friday provided an update to investors on the recent wildfires in Maui and said that it's not planning a restructuring, but rather is seeking advice from experts to "endure" as a strong utility.
The news released in a regulatory filing sent its battered stock up 11%.
"Like any company in this situation would do, and as we do in the normal course of business, we are seeking advice from various experts," the company said in the filing.
"This is part of prudent scenario planning. The goal is not to restructure the company but to endure as a financially strong utility that Maui and this state need. We look forward to working with the people of Hawai'i to achieve this goal."
The stock HE, +14.46% fell to its lowest level in 37 years on Thursday.
The Wall Street Journal late Wednesday reported the talks with advisers after the company got hit with lawsuits alleging that its actions contributed to the devastation caused by the wildfires. Downed power lines are alleged to have helped the fires spread.
Earlier this week, the company's credit rating was downgraded to junk by S&P Global on concerns about the lawsuit and other factors.
The wildfires on Maui have killed more than 100 people — with the death toll expected to rise in the coming days and weeks — and destroyed about 2,200 structures. S&P Global cited FEMA's estimate of damages at more than $5.5 billion, or more than twice the company's book equity of $2.2 billion.
Class-action lawsuits have been filed against Hawaiian Electric and subsidiaries including Maui Electric Co., which "has increased the risk of a material deterioration in [Hawaiian Electric's] credit quality, should the plaintiffs prevail," S&P Global said Tuesday.
The utility said Friday that unlike California, there's no precedent in Hawaii "applying inverse condemnation to a private party like an investor-owned utility. It has only been applied to government entities."
There is also no precedent "in applying a theory of inverse condemnation to government entities based on damages that they've caused (as opposed to the taking of property)," said the filing.
California utility PG&E was successfully sued after its power lines sparked wildfires in that state. PG&E filed for bankruptcy in 2019 after it announced a $13.5-billion settlement with fire victims and their families.
Hawaiian Electric said that as of Thursday, about 1,900 customers in West Maui were still without power. The company has deployed more than 400 employees and contractors to bring power back, replace poles and other equipment damaged by fires and high wines and to determine exactly what happened.
The stock has fallen 67% in the year to date, while the S&P 500 SPX has gained 13.8%.
This article was originally published by Marketwatch.com. Read the original article here.