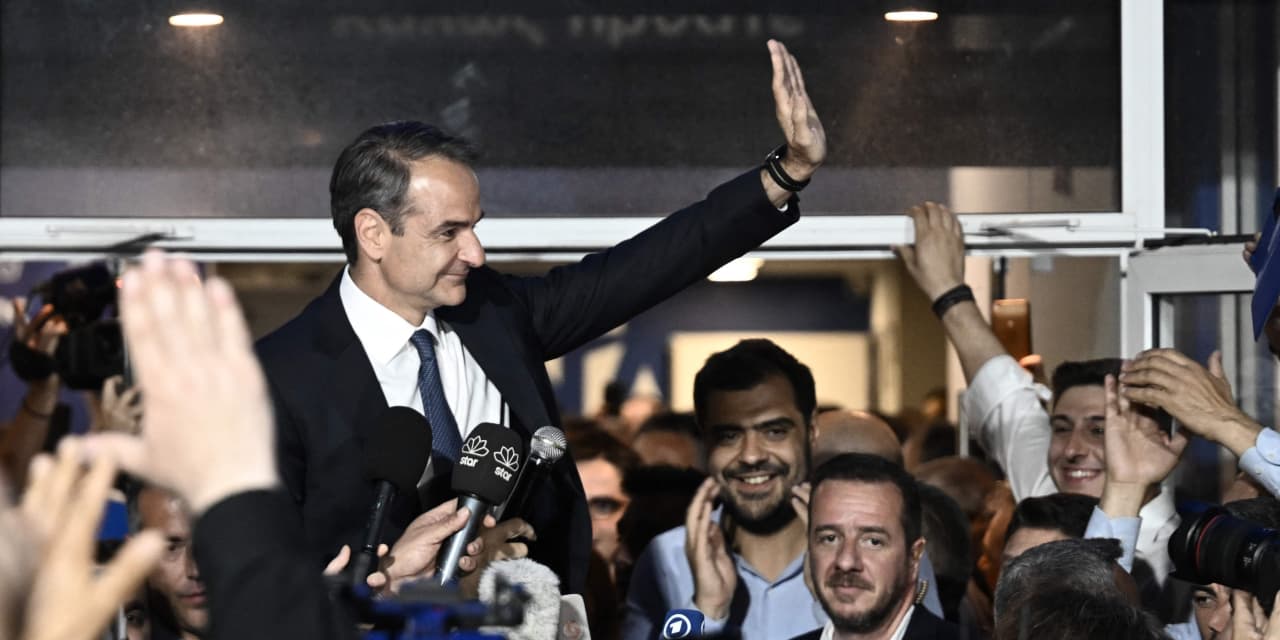 Greek stocks surged on Monday after an unexpectedly easy victory for the ruling conservative party.
The Greek Athex Composite GD, +6.09% jumped 7%, following the landslide victory of the conservative party led by Prime Minister Kyriakos Mitsotakis. The U.S.-listed Global X MSCI Greece ETF GREK, +7.50% rose 6% in premarket action.
Mitsotakis's New Democracy was leading the left-leaning Syriza party by more than 20 percentage points. Even so, it doesn't look like it will have an outright majority, though the winning party under Greek rules gets bonus seats in a second round, which is likely to be held in either late June or early July.
From the archives (June 2012): Polarized Greece heads to the polls amid financial crisis
The victory was unexpectedly large following a railway disaster and a wiretap scandal.
The yield on the 10-year Greek government bond TMBMKGR-10Y, 3.876% fell 20 basis points to 3.81%.
Greece is on the verge of obtaining an investment-grade rating and achieved a positive primary balance — that is, a budget minus interest costs — last year.
Thanks to the financial assistance it's received, the weighted average maturity of Greek debt was 17.5 years, according to Greece's public-debt management agency, making it less susceptible to the rise in European Central Bank interest rates than other countries.
According to Goldman Sachs, the Greek debt-to-GDP ratio will fall by almost 10 percentage points in the next three years.
Market Extra (April 2015): Charts show current version of Greek crisis nothing like 2012, so far
This article was originally published by Marketwatch.com. Read the original article here.