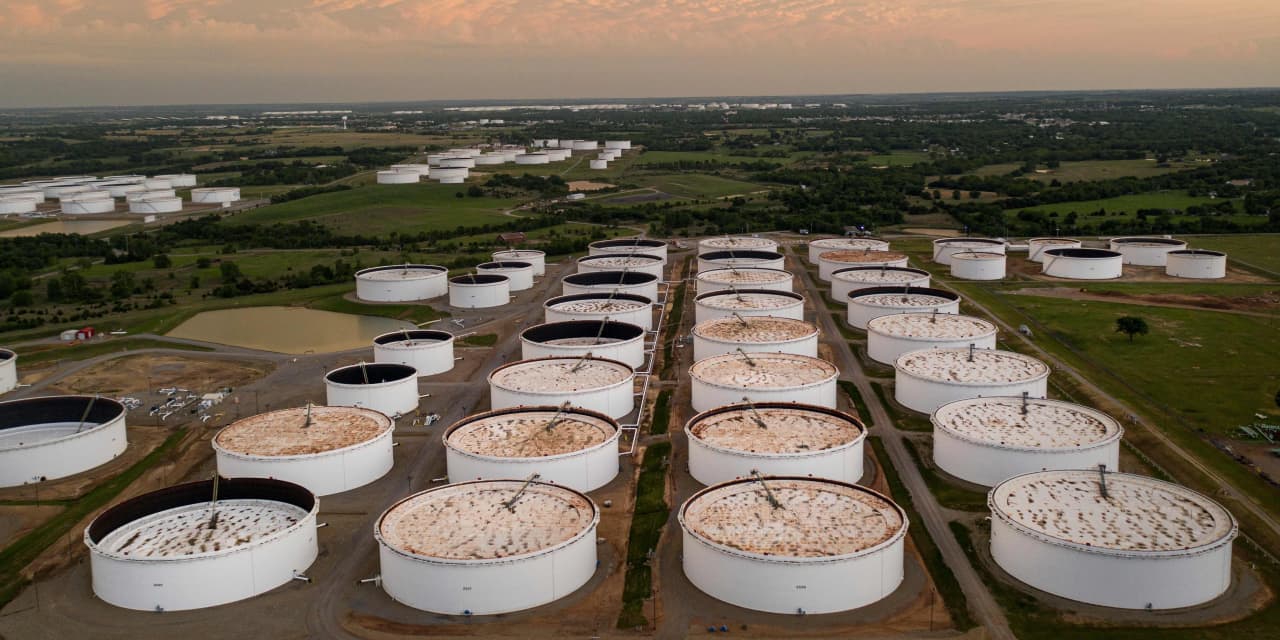 Oil futures moved higher early Wednesday, with concerns about tight supplies continuing to provide support, analysts said.
Price action
Market drivers
Crude was headed for a fourth day of gains, with support tied to strong underlying demand. The movement was driven by China's moves to ease COVID restrictions, continued worries about tight supplies and a constrained outlook for production increases, analysts said, though fears of recession as the Federal Reserve and other major central banks tighten monetary policy aggressively in an effort to rein in inflation.
The Organization of the Petroleum Exporting Countries and its allies, known as OPEC+, begin two days of meeting on Wednesday. The group is expected to confirm an already agreed supply increase of 648,000 barrels a day in output for August.
"However, as we have seen in recent months, it is highly unlikely that the group will be able to boost supply by this amount, given the limited spare capacity amongst members and the expectation that Russian oil output will decline as we move closer to the [European Union's] ban on Russian seaborne crude oil imports," said Warren Patterson, head of commodities strategy at ING, in a note.
Supply data
The American Petroleum Institute reported late Tuesday that U.S. crude supplies declined by 3.8 million barrels for the week ended June 24, according to sources. The API also reportedly showed a weekly inventory increases of nearly 2.9 million barrels for gasoline and 2.6 million barrels for distillate.
Oil stocks at the Cushing, Okla., delivery hub were down by 650,000 barrels last week, sources said.
Inventory data from the Energy Information Administration covering the week ended June 17 had been delayed last week due to "systems issues." The EIA will now release its supply reports covering the week ended June 17 and June 24 on Wednesday. On average, analysts polled by S&P Global Commodity Insights said the EIA is expected to show crude inventories down by 500,000 barrels for the week ended June 24, along with supply declines of 875,000 barrels for gasoline and 525,000 barrels for distillates.
This article was originally published by Marketwatch.com. Read the original article here.