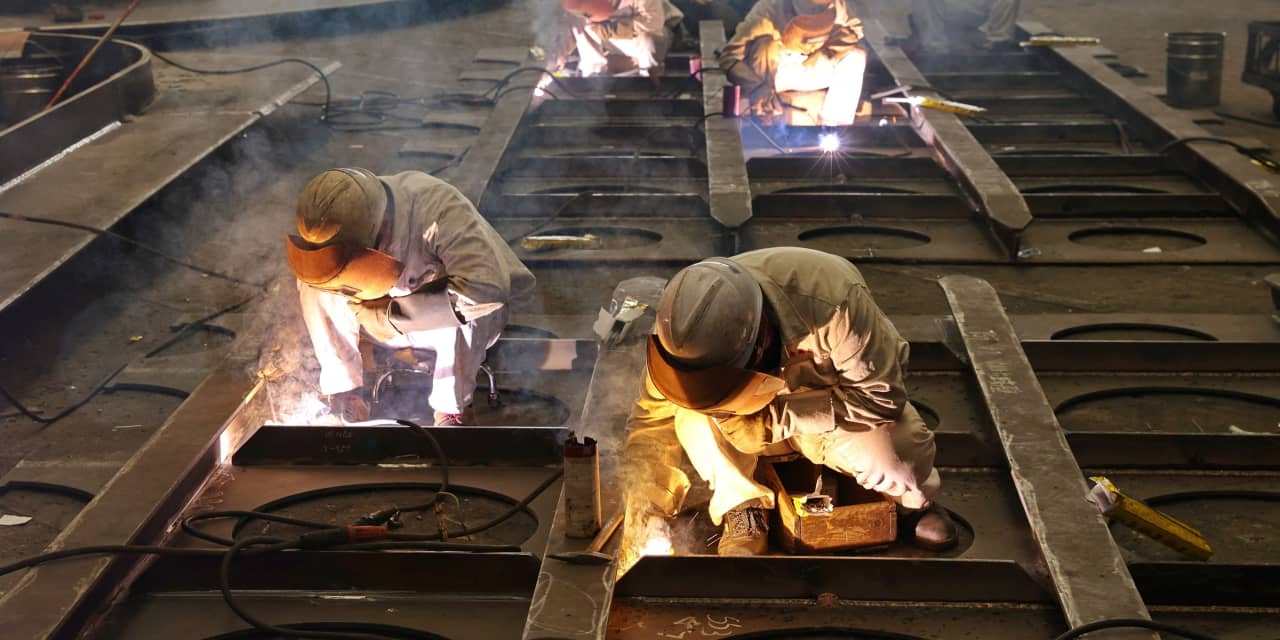 Oil futures erased early weakness to end with a small gain Friday, though upside appeared to be limited by a sharp stock-market selloff.
Price action
Market drivers
Crude scored weekly gains, with WTI up 2.5% and Brent rising 0.9%, based on front-month contracts.
"Crude oil remains rangebound, caught between focusing on tight monetary policy driving an economic slowdown and a tightening global fuel-product market," said Ole Hansen, head of commodity strategy at Saxo Bank, in a note to clients.
He added that it's a situation that could get worse once China manages to lift lockdowns which has battered its economy and cut demand for commodities overall. Crude got a boost earlier in the week after the world's biggest oil importers began easing up on its Shanghai lockdown.
But a turn south by equities pressured crude into negative territory and likely limited upside gains, analysts said. The downturn saw the S&P 500 SPX, -1.25% trade more than 20% below its record close from early January, a level that would mark a bear market if losses hold.
"Hard for crude oil to hold on to gains when S&P 500 demand indicator goes sour," said Robert Yawger, executive director of energy futures at Mizuho Securities, in a note.
That was on display Wednesday, he noted, when a very bullish storage report from the Energy Information Administration still saw crude fall 2.5% as the S&P 500 tumbled 4%.
See: The S&P 500 is trading in bear-market territory. How far could it fall?
Natural-gas futures fell Friday but held on to a weekly gain of 5.5%.
Hansen noted that prices of the commodity are 200% higher versus a year ago, owing to record exports via LNG, flat production growth and a recent U.S. heat wave in the southern belt.
He said a weekly injection of 89 billion cubic feet (bcf) to 1732 bcf was in line with expectations and helped trim the deficit to the 5-year average of 15.2%.
Oil-field-services company Baker Hughes on Friday said the number of U.S. oil rigs rose by 13 this week to 576, while one gas rig was added, bringing the total to 150; miscellaneous rigs were unchanged at 2.
Read: Sri Lanka forced to close schools, ask workers to stay home amid crippling fuel shortage, looming bankruptcy
This article was originally published by Marketwatch.com. Read the original article here.