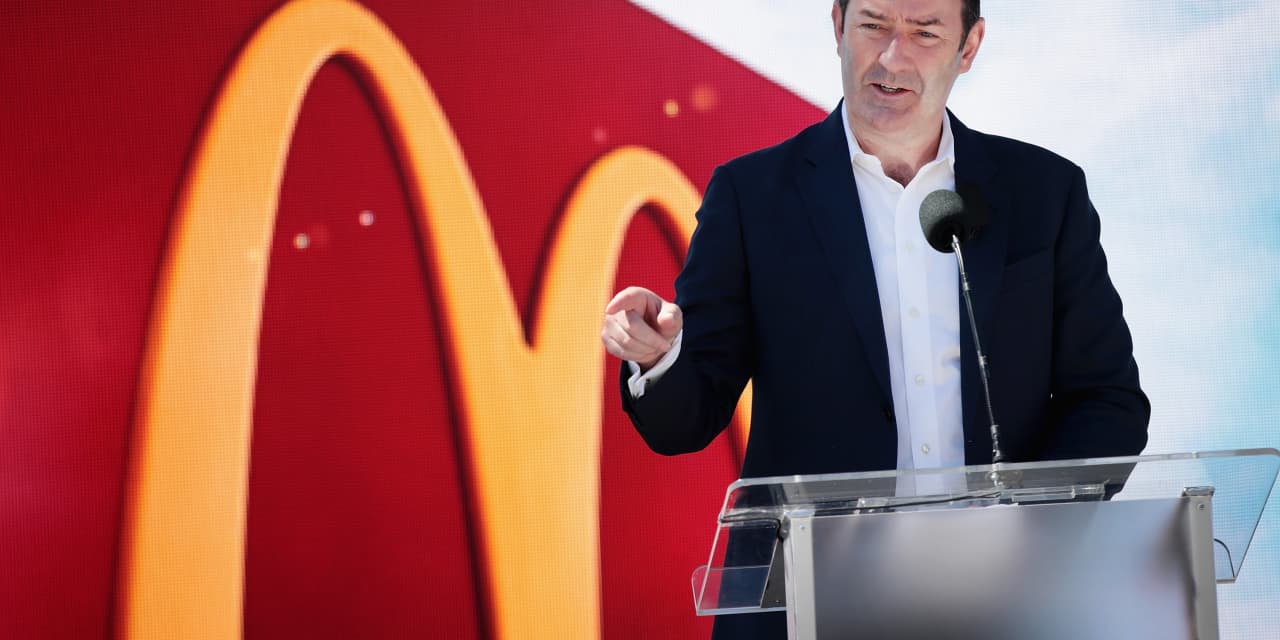 The Securities and Exchange Commission said Monday it has filed charges against Stephen J. Easterbrook, former chief executive of McDonald's Corp., for making "false and misleading" statements to investors about the circumstances that led to his ouster in November 2019.
The agency has also filed charges against McDonald's for "shortcomings" in its public disclosures relating to Easterbrook's severance agreement.
McDonald's MCD, -0.82% fired Easterbrook for exercising poor judgment and violating company policy by engaging in an inappropriate personal relationship with a McDonald's employee. However, the separation agreement struck with the executive concluded that his termination was without cause, allowing him to retain substantial equity compensation that would have been forfeited in other circumstances.
"In making this conclusion, McDonald's exercised discretion that was not disclosed to investors," the SEC said in a statement.
In July 2020, McDonald's discovered in an internal probe that Easterbrook had engaged in other, undisclosed relationships with employees. Those findings were not disclosed prior to Easterbrook's termination, in the knowledge that they would influence the board's decision making, according to the SEC.
"When corporate officers corrupt internal processes to manage their personal reputations or line their own pockets, they breach their fundamental duties to shareholders, who are entitled to transparency and fair dealing from executives," said Gurbir S. Grewal, the SEC's director of the division of enforcement.
The SEC is charging Easterbrook with violating anti-fraud provisions of the SEC Securities Act of 1933 and the Securities Exchange Act of 1934. Easterbrook has consented to a cease-and-desist order and five-year officer and director bar and a $400,000 civil penalty, without admitting to or denying the charges.
McDonald's is charged with violating section 14(a) of the Exchange Act and Exchange Act Rule 14a-3. The fast-food giant has consented to a cease-and-desist order, without admitting to or denying SEC findings. The SEC has opted not to fine the company, as it cooperated with the agency and clawed back compensation after its probe.
The stock was slightly lower Monday in early trades.
This article was originally published by Marketwatch.com. Read the original article here.