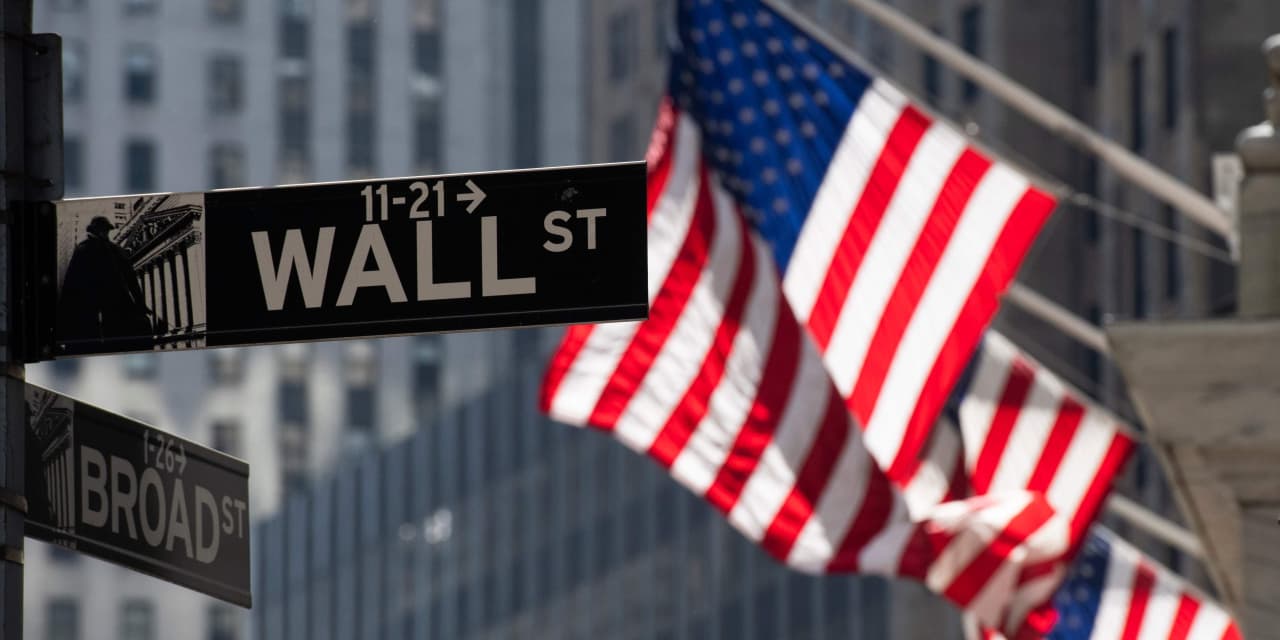 Bank of America BAC, +1.68%, Citigroup C, +1.78%, JPMorgan Chase JPM, +1.94% and Wells Fargo WFC, +1.16% said Thursday that they are each making $5 billion in uninsured deposits into First Republic Bank FRC, +9.98% as part of a $30 billion backstop by 11 banks against the ravaged banking landscape of the past week.
However, First Republic stock fell 14.7% in after-hours trading after the bank said it would suspend its dividend to conserve cash. The bank last paid a quarterly dividend of 27 cents a share on Feb. 9 to shareholders of record as of Jan. 26.
It held $34 billion in cash as of Wednesday, not including the additional $30 billion of uninsured deposits from the 11 banks.
First Republic also disclosed that it borrowed between $20 billion and $109 billion at an overnight rate of 4.75% from the Federal Reserve between March 10 and March 15.
Since close of business on March 9, the bank has also increased short-term borrowings from the Federal Home Loan Bank by $10 billion at a rate of 5.09%.
"The bank is focused on reducing its borrowings and evaluating the composition and size of its balance sheet going forward," First Republic said Thursday. "Consistent with this focus and during this period of recovery, the bank's board of directors has determined to suspend its common stock dividend."
In regular trading on Thursday, First Republic's stock rallied 11%, after hitting an all-time low earlier in the session as speculation had increased about another bank collapse after the failures of Silicon Valley Bank, Silvergate Bank and Signature Bank in the past week.
In a joint statement, the 11 banks said the move "reflects their confidence in First Republic and in banks of all sizes." The statement continued: "It demonstrates their overall commitment to helping banks serve their customers and communities."
Goldman Sachs GS, +0.93% and Morgan Stanley MS, +1.90% are each making an uninsured deposit of $2.5 billion, and Bank of New York Mellon BK, +0.89%, PNC PNC, +4.05%, State Street STT, +1.42%, Truist TFC, +2.62% and U.S. Bancorp USB, +2.60% are each making an uninsured deposit of $1 billion.
"This support from America's largest banks reflects confidence in First Republic and its ability to continue to provide unwavering exceptional service to its clients and communities," First Republic said.
The banks are requiring First Republic to hold the deposits for at least 120 days.
One advantage of providing deposits is that it can be done more quickly than raising capital through a debt or equity offering, or even a government bailout program, sources said.
Janney Montgomery Scott analysts said the deposits are from banks' cash on the balance sheet. It shows up as "deposits from other banks" on First Republic's balance sheet.
"It's obviously high-profile, and this happens all the time in the banking industry — it is just a larger deposit than normal in a difficult time," Janney Montgomery Scott's Chris Marinac said in an email to MarketWatch. "It is not a bailout in my opinion until new capital is issued by First Republic to these banks. To my knowledge, no preferred or common equity has been issued to these banks."
Marinac said the move was meant to put a stop to a "negative feedback loop" for First Republic.
"This is a time of creativity," he said.
Word of a potential deposit deal came earlier in the day, as reports surfaced of a strategic move of some kind for First Republic.
Bank stocks rose and First Republic's stock moved up on the reports.
Meanwhile, Treasury Secretary Janet Yellen, Federal Reserve Chair Jerome Powell, FDIC Chair Martin Gruenberg and Acting Comptroller of the Currency Michael Hsu said that "this show of support by a group of large banks is most welcome, and demonstrates the resilience of the banking system."
Chris Matthews contributed to this report.
This article was originally published by Marketwatch.com. Read the original article here.