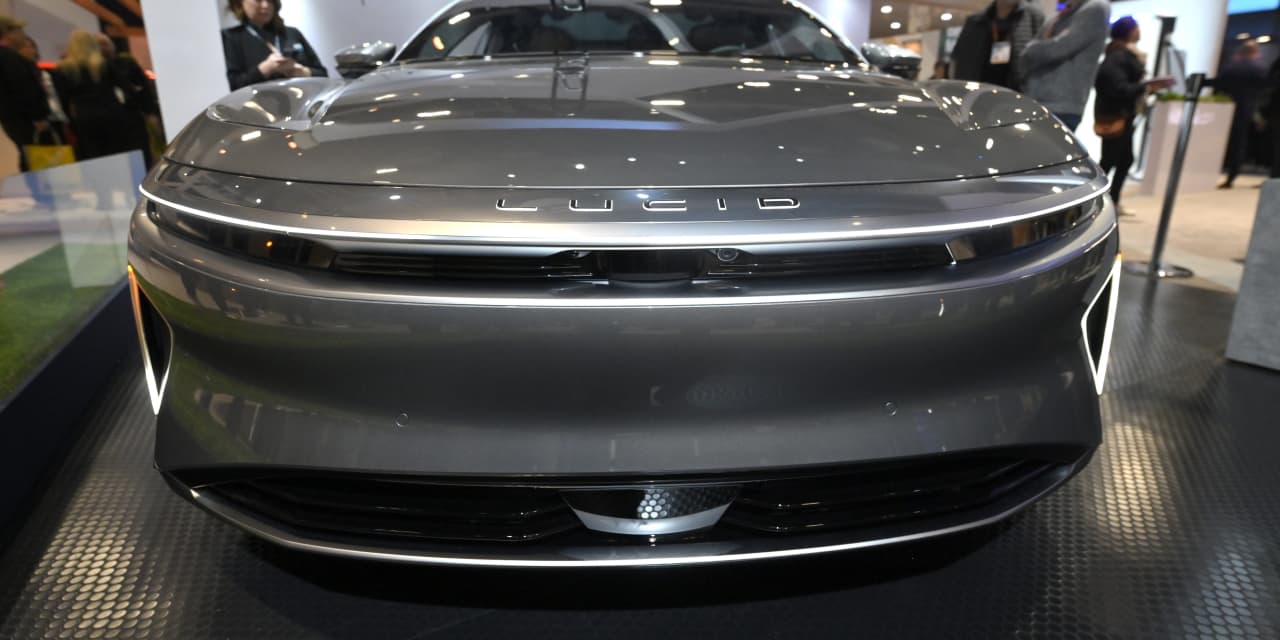 Lucid Group Inc. plans to lay off roughly 1,300 employees, the electric-vehicle maker disclosed Tuesday.
In a filing with the Securities and Exchange Commission, Lucid LCID, -7.25% said it will cut about 18% of its workforce, with the layoffs expected to be "substantially complete" by the end of the second quarter. In a letter to employees that was included in the SEC filing, Chief Executive Peter Rawlinson described it as a "painful but necessary decision."
"These decisions are designed to position us to be more resilient and agile,
thereby strengthening the company for the long term," he wrote.
The cuts, which were first reported by Insider ahead of the filing, arrive after a rough start to the company's production of electric vehicles. Lucid began mass-producing EVs in 2022, when it lost more than $1.3 billion on revenue of slightly more than $600 million. In February, executives disappointed Wall Street by projecting production of 10,000 to 14,000 vehicles in 2023 as reservation numbers declined.
The layoffs will cost the company $24 million to $30 million in restructuring charges, with all but about $2 million of those costs expected to show up in the company's first-quarter results. In his letter, Rawlinson promised employees "a severance package that includes access to career resources, Lucid-paid healthcare coverage continuation, and acceleration of equity to help as much as possible with the transition."
Lucid shares fell 7.3% Tuesday following initial reports of the layoffs, and have declined more than 70% in the past year, as the S&P 500 index SPX, -0.16% has dropped 13.1%.
This article was originally published by Marketwatch.com. Read the original article here.