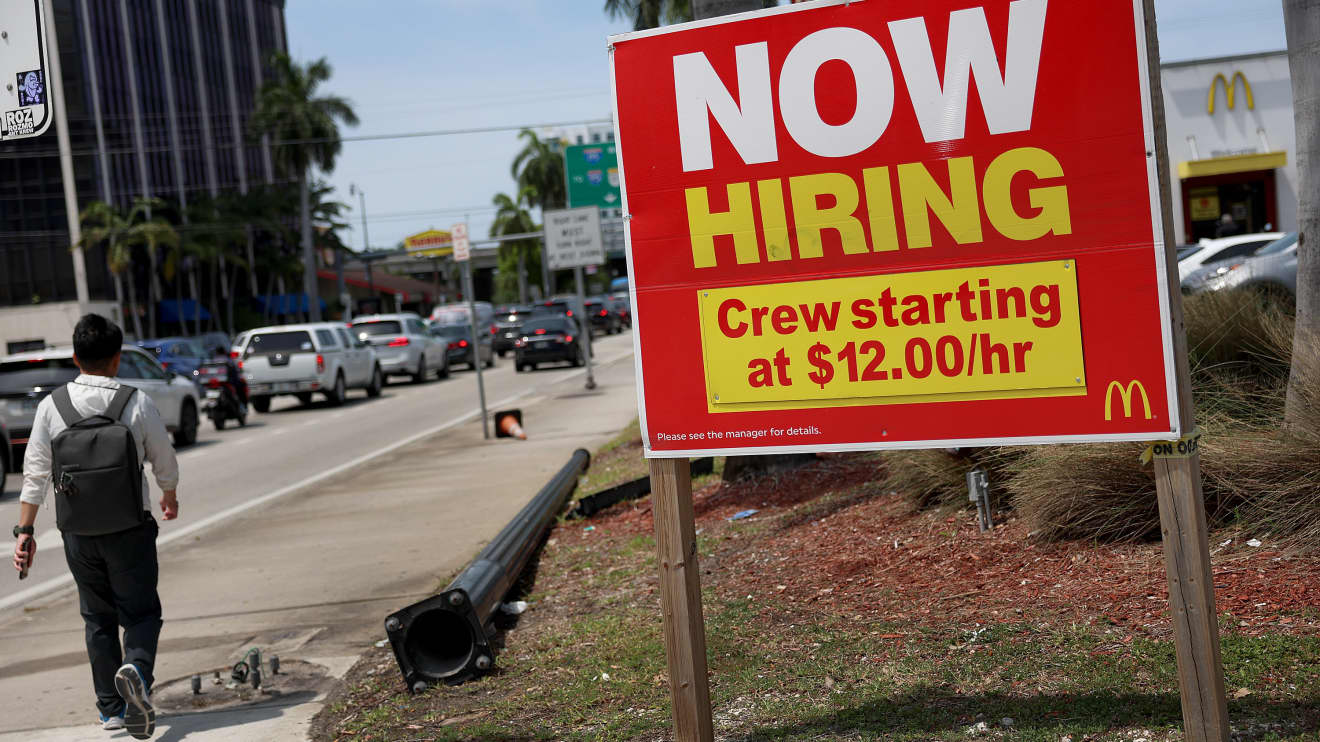 The July jobs report on Friday showed the U.S. economy gained 187,000 jobs last month, with the unemployment rate dipping to 3.5% from 3.6%.
Economists polled by The Wall Street Journal had expected an addition of 200,000 jobs and unemployment staying at 3.6%.
See: U.S. adds 187,000 jobs in July
Below are some initial reactions from economists and other analysts, including their views on what the jobs report means for the Federal Reserve as the central bank considers how to proceed with interest-rate hikes. U.S. stocks ES00, -0.53% SPX looked set to trade up modestly following the data on nonfarm payrolls.
• "The Fed will take comfort from moderating job growth, but will continue to fret about the tight labor market. So far, the July employment and CPI reports are a wash for the Fed's September 20 decision (we expect no change in rates), placing extra pressure on the August releases to add some clarity." — Sal Guatieri, senior economist at BMO Capital Markets, in a tweet
• "This month's slow job growth is a sign the economy is continuing to cool; while a negative in some senses, this is a positive indicator for the Fed and may soon end its interest rate hikes. … Moving forward, we anticipate the unemployment rate will remain low. We also expect unemployment will rise to its natural long-run rate of 4.5% over the next two years." — Steve Rick, chief economist at TruStage, previously known as CUNA Mutual Group, in a note
• "Since bad news is good news these days, Jay Powell will be smiling this morning, if not entirely happy. The below consensus reading in hiring in the July payrolls is the type of labor market softening the Fed is looking for. … But there were some more mixed elements in the report as well. The unemployment rate ticked down a notch to 3.5% and average nominal wages grew 0.4% for the second consecutive month. The Fed will continue to be looking for a broader set of data and will be focused on a further deceleration in prices before throwing in the towel for September." — Ali Jaffery, economist at CIBC, in a note
• "The wage data is stronger than the payroll data, suggesting that demand for labor is still robust, and that the slowing pace of hiring is more due to a lack of supply of labor. [Average hourly earnings] rose 0.4% in July, same as May and June. AHE Y/Y was steady at +4.4%. This, combined with the firmer household survey data, should keep the Fed on their toes for another rate hike as soon as next month, but the [consumer price index] data next week will have a big influence in that decision as well." — Thomas Simons, U.S. economist at Jefferies, in a note
• "If you were to write the script of what a soft landing looks like, this is it. Payrolls grew a strong +187k, signaling a slower yet still strong — and more sustainable —pace." — Justin Wolfers, University of Michigan economics professor, in a tweet
This article was originally published by Marketwatch.com. Read the original article here.