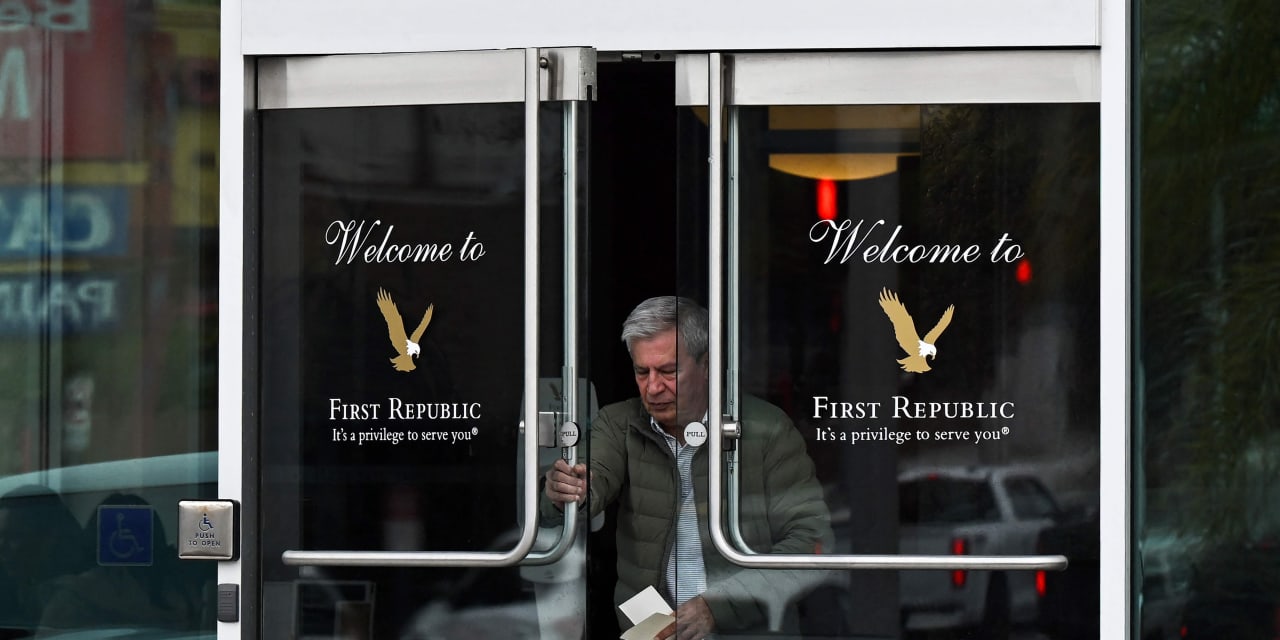 The numbers: Deposits at small U.S. banks fell by a steep 1.9% last week after the collapse of Silicon Valley Bank, with investors shifting much of the withdrawn savings to larger institutions perceived as more safe.
Overall deposits also fell, new Federal Reserve data showed, extending a decline that began last year. Rising interest rates orchestrated by the Fed to combat high inflation have siphoned money out of banks and into higher-yielding investments.
"Overall deposits are now down by 3.6% since peaking last April, the most over any period since a 5% slide in the immediate aftermath of 9/11," economists at Nationwide noted.
Small banks lost some $108 billion in deposits in the week after the collapse of SVB and several other similarly sized institutions, the Fed reported.
Business loans at both large and small banks rose in the week ended March 15, however.
Wall Street is watching the Fed report closely to see if a so-called credit crunch emerges. Banks have been under duress since the sudden SVB closure and the emergency rescue of Switzerland-based Credit Suisse.
Key details: The sharp decline in deposits at small banks — one of the biggest ever — took place as investors moved cash to what they viewed as safer institutions.
Deposits at larger banks rose by $120 billion to $10.8 trillion, indicating that most of the money leaving smaller institutions went to them.
Yet small banks were able to draw on emergency lending from the Fed to increase their cash holdings. The extra infusion of cash is designed to allow them to survive potential bank runs.
Commercial and industrial loans at both large and small banks rose slightly last week. So far there's little evidence of a developing credit crunch.
Deposits across all U.S. banks, including foreign-owned ones, fell by $53 billion last week. The figures are unadjusted.
Big picture: The economy could suffer if banks reduce loans to businesses after the recent strain on the U.S. financial system. Lending is critical to economic growth.
The Fed itself warned the turbulence is "likely to result in tighter credit conditions for households and businesses and to weigh on economic activity, hiring, and inflation."
Yet the Fed also cautioned it's too early to determine the extent of the damage.
Some economists say less lending is inevitable.
"Unless banks are willing to jack up their deposit rates to prevent that flight, they will eventually have to rein in the size of their loan portfolios, with the resulting squeeze on economic activity another reason to expect a recession is coming soon," said chief North America economist Paul Ashworth of Capital Economics.
See also: U.S. bank sector 'remains sound and resilient,' council of top regulators says after Friday meeting
This article was originally published by Marketwatch.com. Read the original article here.