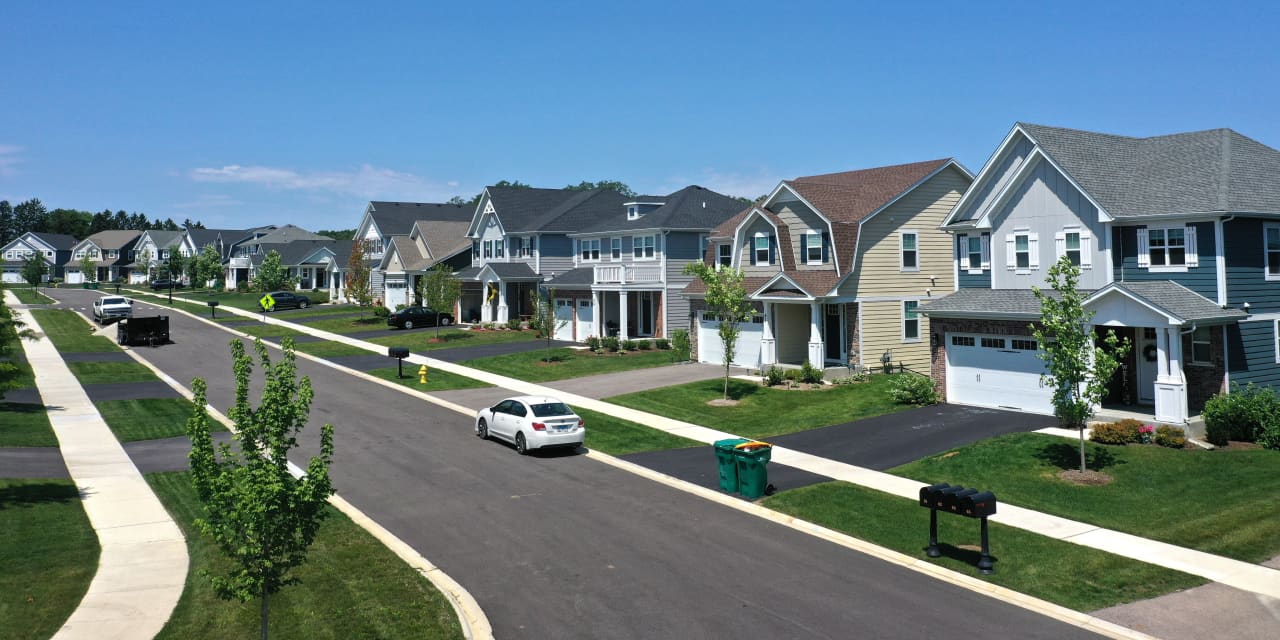 The numbers: Mortgage rates rose for the third week in a row, as the U.S. economy showed signs of strength with low employment and strong wage growth.
The 30-year fixed-rate mortgage averaged 6.96% as of Aug 10, according to data released by Freddie Mac FMCC, +0.27% on Thursday.
It's up 6 basis points from the previous week — one basis point is equal to one-hundredth of a percentage point.
Rates were up from last week, when the 30-year was at 6.9%.
The average rate on the 15-year mortgage rose to 6.34% from 6.25% last week. The 15-year was at 4.59% a year ago.
Freddie Mac's weekly report on mortgage rates is based on thousands of applications received from lenders across the country that are submitted to Freddie Mac when a borrower applies for a mortgage.
Separate data by Mortgage News Daily said that the 30-year fixed-rate mortgage was averaging at 7.05% as of Thursday afternoon.
What Freddie Mac said: "There is no doubt continued high rates will prolong affordability challenges longer than expected, particularly with home prices on the rise again," Sam Khater, chief economist at Freddie Mac, said in a statement.
What are they saying? "Mortgage rates trended higher last week to 7%, as financial markets responded to ongoing economic volatility and the downgrading of the U.S. government's credit rating," Bob Broeksmit, president and CEO of the Mortgage Bankers Association, said in a statement.
"Both prospective buyers and sellers are feeling the squeeze of higher rates as well as low housing inventory, which has prompted a pronounced slowdown in activity this summer," he added.
This article was originally published by Marketwatch.com. Read the original article here.