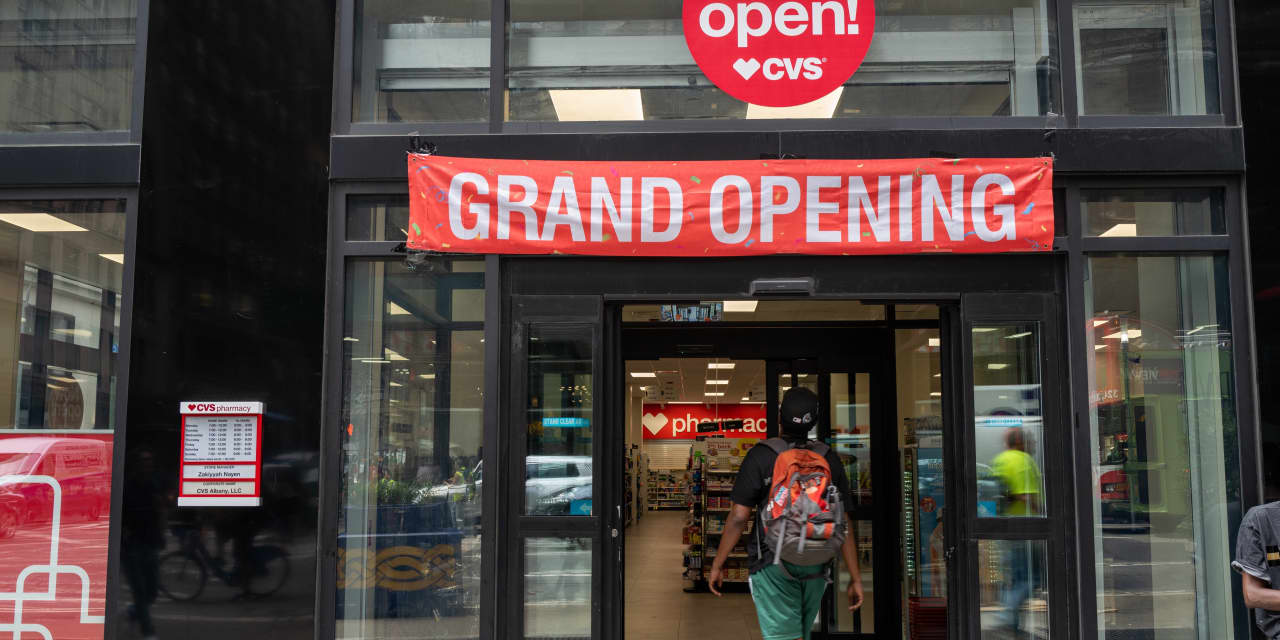 The numbers: The economy contracted at an annual 0.6% pace in the second quarter, updated figures show, as high inflation and rising interest rates sapped U.S. growth.
Initially the government said gross domestic product, the scorecard of sorts for the economy, had shrunk at a 0.9% clip in the three months covering April to June.
The chief sources of the upward revision: Somewhat stronger consumer spending and a bit more investment in business inventories than previously reported.
Consumers boosted inflation-adjusted outlays by 1.5% in the spring instead of 1% as previously reported. Household spending accounts for about 70% of the economy and is the main engine of U.S. growth.
What's more, businesses increased profits again after a decline in earnings in the first quarter.
Adjusted pretax corporate profits rose 6.1% in the second quarter, suggesting there's little pressure on companies to lay off workers or slash investment.
Still, the decline in GDP in the second quarter was the second in a row, reflecting a broad slowdown in the U.S. The economy shrank by 1.6% in the first three months of the year.
Early estimates of third-quarter GDP point to a mild resumption of growth, however. The economy is still expanding, a passel of recent indicators show, but at a slower pace.
Economists surveyed by The Wall Street Journal had forecast a revised 0.5% decline in second-quarter GDP. All figures are adjusted for inflation.
Big picture: An old rule of thumb suggests two straight declines in GDP signifies recession, but economists say the negative readings in the first half of the year largely reflect temporary factors such as a record trade deficit and big slowdown in business inventories.
The two main pillars of the economy, consumer spending and business investment, have held up better in a sign the U.S. is still expanding.
The odds of recession are rising, however, as the Federal Reserve raises interest rates to try to tame the highest inflation in almost 41 years. Higher rates slow the economy.
Market Reaction: The Dow Jones Industrial Average DJIA, +0.18% and S&P 500 SPX, +0.29% were set to open higher in Thursday trades.
This article was originally published by Marketwatch.com. Read the original article here.