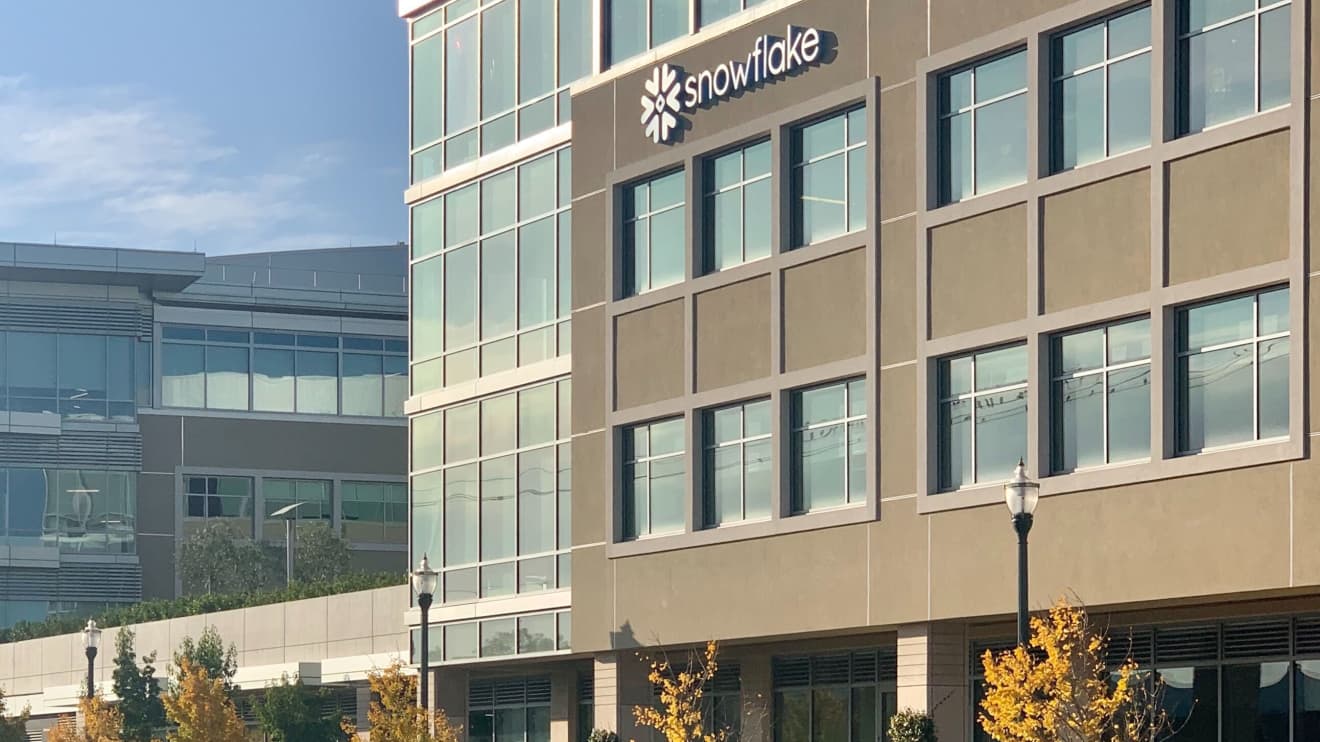 Shares of Snowflake Inc. sank nearly 13% in after-hours trading Wednesday after the data-software company topped expectations with its latest results but cut its outlook for the full year.
Looking at the full fiscal year, the company expects $2.6 billion in product revenue, which would amount to 34% growth. The company's prior outlook was for $2.705 billion in product revenue, which would have amounted to 40% growth.
Snowflake SNOW, +1.13% is "operating in an unsettled demand environment," a trend that's been "reflected in consumption patterns across the board," Chief Executive Frank Slootman said on the earnings call. "While enthusiasm for Snowflake is high, enterprises are preoccupied with costs in response to their own uncertainties."
Chief Financial Officer Frank Scarpelli added that in terms of bookings, Snowflake has seen "headwinds globally with the exception of our North American large enterprise segment." The trend "is not due to competitive pressures, but because customers remain hesitant to sign large multiyear deals."
The company generated a fiscal first-quarter net loss of $226 million, or 70 cents a share, compared with a loss of $166 million, or 53 cents a share, in the year-earlier period. On an adjusted basis, Snowflake reported earnings per share of 15 cents, up from 8 cents a year before, while analysts tracked by FactSet were projecting 5 cents.
Snowflake's revenue rose to $624 million from $422 million, while analysts were modeling $609 million. Product revenue amounted to $590 million, whereas analysts were looking for $572 million.
The company had a net revenue retention rate of 151% in the quarter, compared with 158% in the fiscal fourth quarter.
Despite the broader consumption issues that Slootman flagged, he also said the company was seeing momentum amid the current artificial-intelligence craze.
"From our perspective, machine learning, data science and AI are workloads that we enable with increased capability, continuous performance and efficiency improvements," he said on the call.
For the fiscal second quarter, Snowflake's management expects product revenue of $620 million to $625 million, while the FactSet consensus was for $647 million.
This article was originally published by Marketwatch.com. Read the original article here.