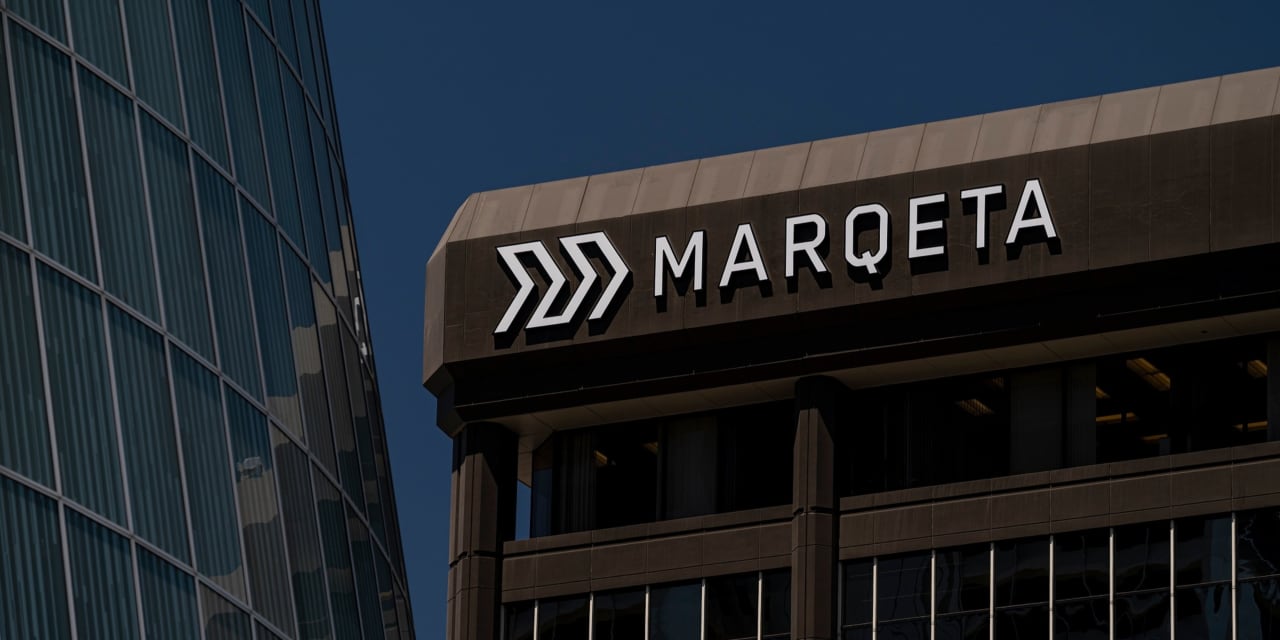 Shares of Marqeta Inc. were up about 6% in after-hours trading Wednesday after the company, which makes card-issuing technology, topped revenue expectations for its latest quarter and issued an upbeat forecast.
The company reported a net loss of $53.2 million, or 10 cents a share, compared with a loss of $45.7 million, or 8 cents a share, in the year-earlier quarter. Marqeta's MQ, -8.50% per-share loss matched the FactSet consensus.
On an adjusted basis, Marqeta recorded adjusted earnings before interest, taxes, depreciation and amortization (Ebitda) of $13.6 million, compared with $4.9 million a year prior, while analysts were anticipating $14.6 million.
Revenue rose to $191.6 million from $131.5 million, whereas the FactSet consensus was for $180.9 million. Total processing volume rose by 54% to $42 billion.
"This recent quarter serves as a great example of our continued success and the tremendous market opportunity in front of Marqeta," Chief Executive Jason Gardner said in a release.
For the fourth quarter, Marqeta executives anticipate 29% to 31% net revenue growth, which implies revenue of $200.5 million to $203.6 million. The FactSet consensus was for $190.8 million.
Marqeta's stock lost 8.5% in Wednesday's regular session. It's lost 76% over the past 12 months as the S&P 500 SPX, -2.08% has declined 20%.
This article was originally published by Marketwatch.com. Read the original article here.