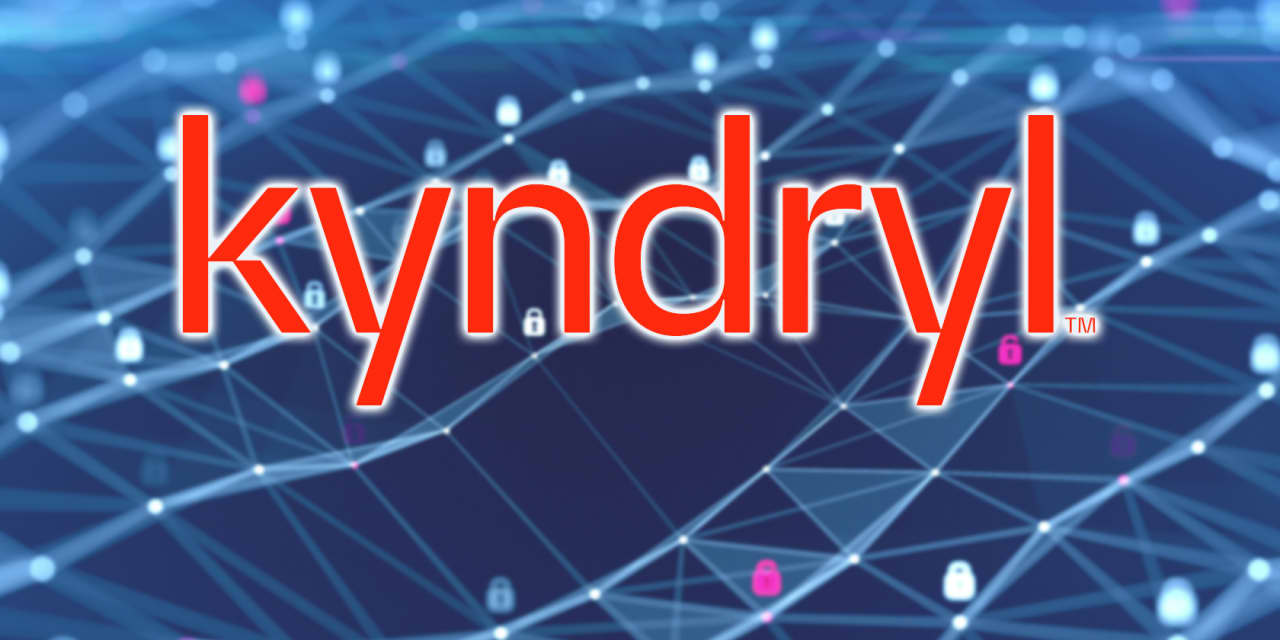 Kyndryl Holdings Inc. shares rallied in the extended session Tuesday after the managed infrastructure-service company posted a surprise break-even quarter and forecast pretax profit this year.
Kyndryl KD, -2.12% shares surged more than 15% after hours, following a 2.1% decline in the regular session to close at $12.45, while the S&P 500 SPX finished Monday up 0.9%.
The company — which spun off from International Business Machines Corp. IBM, +1.34% and began trading on Nov. 4 — reported a fiscal first-quarter loss of $141 million, or 62 cents a share, compared with a loss of $250 million, or $1.11 a share, in the year-ago period.
Adjusted earnings, which include stock-based compensation expenses and other costs, came in at break-even per share, versus an adjusted loss of 44 cents in the year-ago period.
Revenue declined to $4.19 billion from $4.29 billion in the year-ago period.
Analysts surveyed by FactSet had forecast a loss of 95 cents a share on revenue of $4.09 billion.
Kyndryl said it now expects fiscal 2024 adjusted pretax income of "at least $100 million."
"We're relentlessly transforming our business, and this past quarter represented an important turning point," said Martin Schroeter, Kyndryl's chair and chief executive, in a statement. "We now expect to generate adjusted pretax profit this fiscal year and going forward. This return to profit, driven by our strong execution, positions us well to deliver the significant margin expansion we've targeted."
Kyndryl also reaffirmed its constant-currency revenue outlook, and last quarter forecast full-year revenue of about $16 billion to $16.4 billion based on foreign-exchange rates at the time. Analysts expect revenue of $16.15 billion.
This article was originally published by Marketwatch.com. Read the original article here.