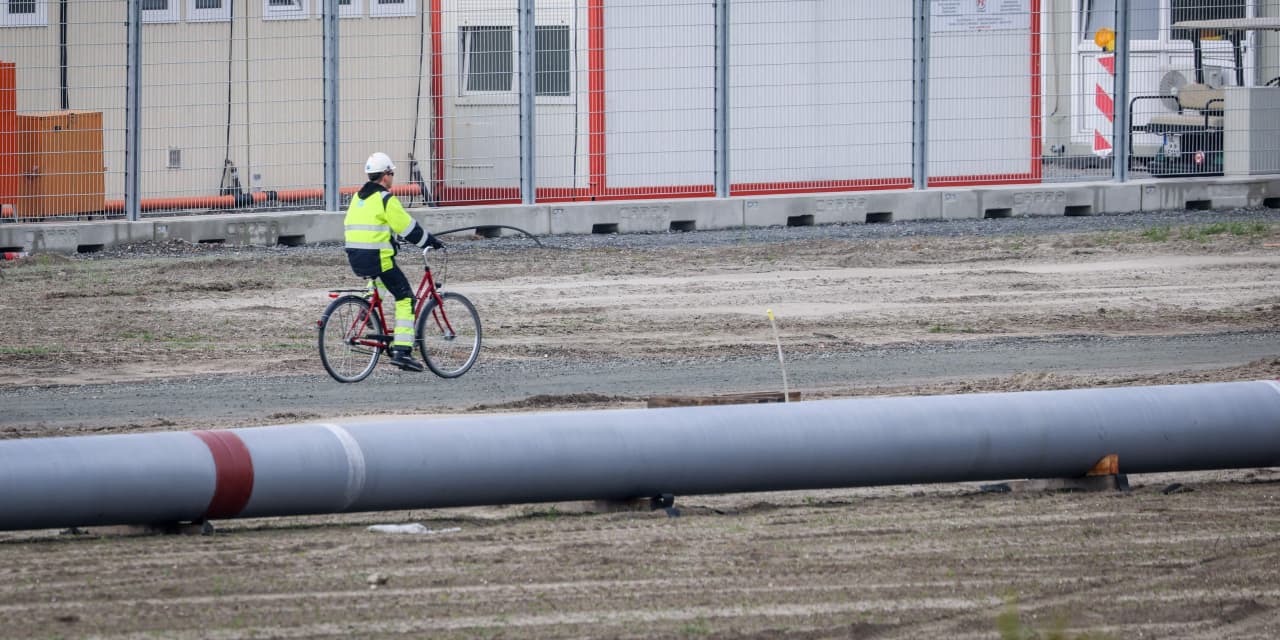 Uniper SE reported a widened loss for 2022 as a result of high replacement procurement costs due to the curtailment of Russian gas volumes, but said it expects adjusted earnings to improve in the current year.
The German gas importer UN01, +1.38% on Friday confirmed that it booked a net loss of 19.1 billion euros ($20.4 billion) in the full year compared with a loss of EUR4.2 billion in the prior year, as announced during preliminary results.
The company swung to an adjusted net loss of EUR7.4 billion from adjusted net income of EUR750 million the previous year. The adjusted loss before interests and taxes was EUR10.9 billion compared with an adjusted Ebit of EUR950 million in the year earlier. Both figures exclude Russian unit Unipro, which was deconsolidated as of year-end.
Net debt soared to EUR3 billion from EUR324 million, mainly due to negative operating cash flow in conjunction with the reduction in Russian gas deliveries and the buildup of gas storage inventory amid higher gas prices, Uniper said.
Looking at the current year, the company said uncertainties associated with gas prices and replacement costs may lead to a high volatility, but it expects adjusted net income and adjusted Ebit to be above 2022 levels.
"The significant decline in gas prices at year-end 2022 made it possible to reduce anticipated losses for gas replacement procurement costs from roughly EUR30 billion to roughly EUR5.9 billion compared to the first nine months of the financial year," Chief Financial Officer Tiina Tuomela said. "We must be aware that in future quarters, too, Uniper's earnings will depend to a significant extent on the amount of gas replacement procurement costs. These costs, in turn, depend largely on the price of gas."
Write to Giulia Petroni at giulia.petroni@wsj.com
This article was originally published by Marketwatch.com. Read the original article here.