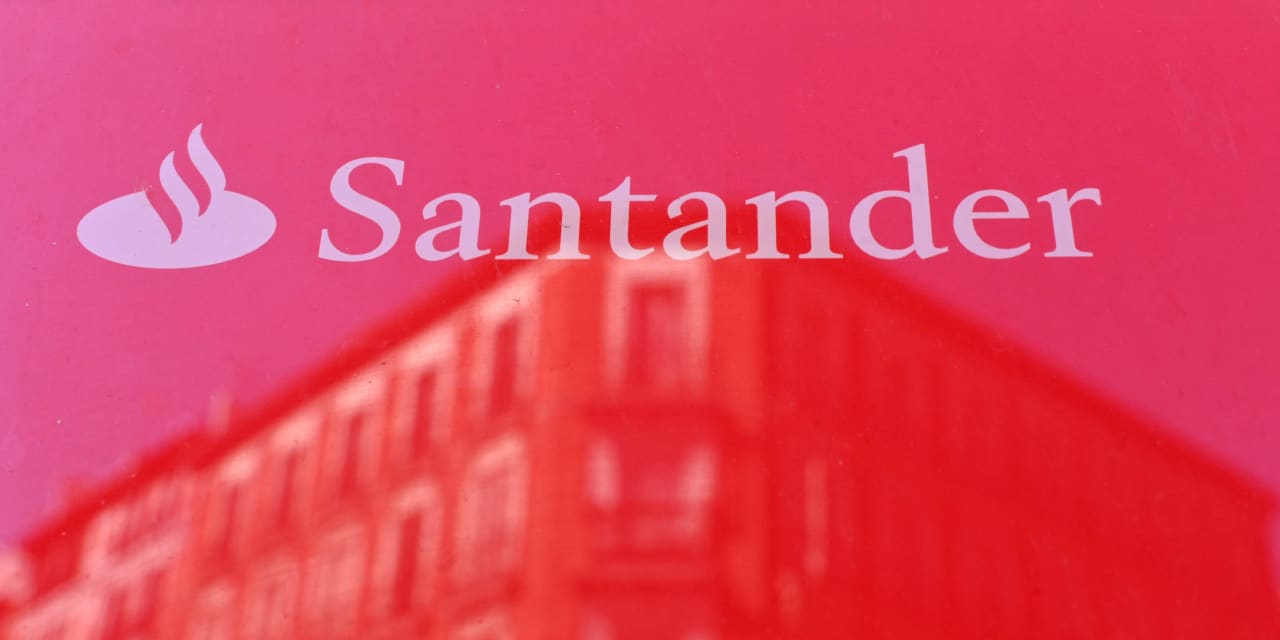 Banco Santander SA SAN, +0.13% said Tuesday that it would boost the proportion of profit distributed to shareholders to 50% in the next three years from 40% in 2022 through both cash dividends and share buybacks in new targets that include increasing customers by 25%.
Ahead of an investor day in London, the Spanish bank said it aims to add 40 million customers to reach 200 million by 2025, which would boost revenue growth by around 7%-8% a year in constant euros.
The company said it would target a return on tangible equity–a measure of shareholder returns–of 15%-17% in the three years to 2025.
Santander said at its fourth-quarter results it would target ROTE of more than 15% in 2023.
The bank, Spain's largest by market capitalization, also said it would deliver double-digit average annual growth in tangible net asset value per share plus dividend in the period.
In addition, it said it aimed to keep its common equity Tier 1 ratio, which gauges a bank's financial strength, above 12%, as at the end of 2022.
As part of its 2022 remuneration, Santander said it would launch a new share-buyback program of 921 million euros ($977.2 million) taking its full-year buyback pot to EUR1.9 billion.
The company added it would declare a final dividend for the year of 5.95 European cents a share, making a full-year dividend of EUR11.78, up 18% on year.
The buyback plus dividend made a payout ratio of around 40% of the consolidated underlying profit in 2022, it said.
Write to Ed Frankl at edward.frankl@wsj.com
This article was originally published by Marketwatch.com. Read the original article here.