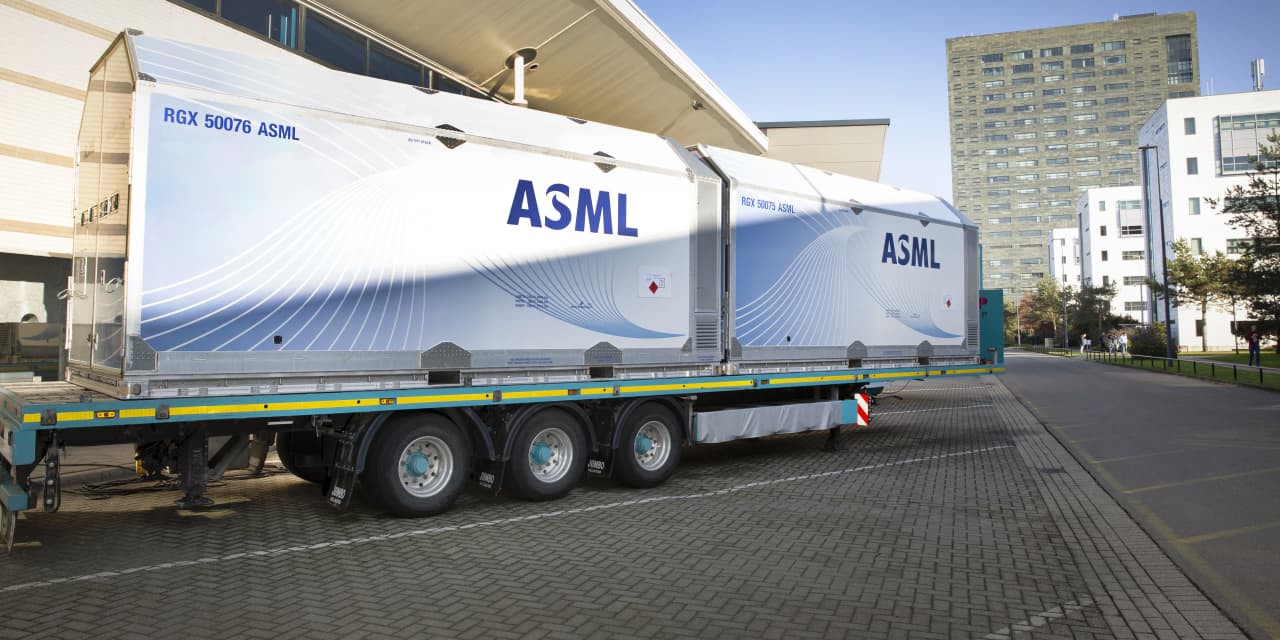 ASML Holding NV said Wednesday that first-quarter net sales and gross margin beat guidance due to higher than expected extreme ultraviolet and deep ultraviolet revenue, but that net bookings dropped.
The Dutch manufacturer of ASML, +0.67% ASML, +1.08% lithography systems for the semiconductor industry said that net income was 1.95 billion euros ($2.14 billion) compared with EUR1.82 billion a year earlier.
Net sales for the first quarter were EUR6.75 billion compared with EUR6.43 billion a year earlier.
Net bookings for the quarter were EUR3.75 billion compared with EUR6.32 billion a year prior.
"We continue to see mixed signals on demand from the different end-market segments as the industry works to bring inventory to more healthy levels. Some major customers are making further adjustments to demand timing while we also see other customers absorbing this demand change, particularly in DUV at more mature nodes. The overall demand still exceeds our capacity for this year and we currently have a backlog of over EUR38.9 billion," Chief Executive Peter Wennink said.
For the second quarter, ASML sees net sales between EUR6.5 billion and EUR7.0 billion and a gross margin between 50% and 51%.
ASML expects 2023 net sales to grow over 25% compared with 2022.
The company declared a total dividend for 2022 of EUR5.80 per ordinary share.
Write to Kyle Morris at kyle.morris@dowjones.com
This article was originally published by Marketwatch.com. Read the original article here.