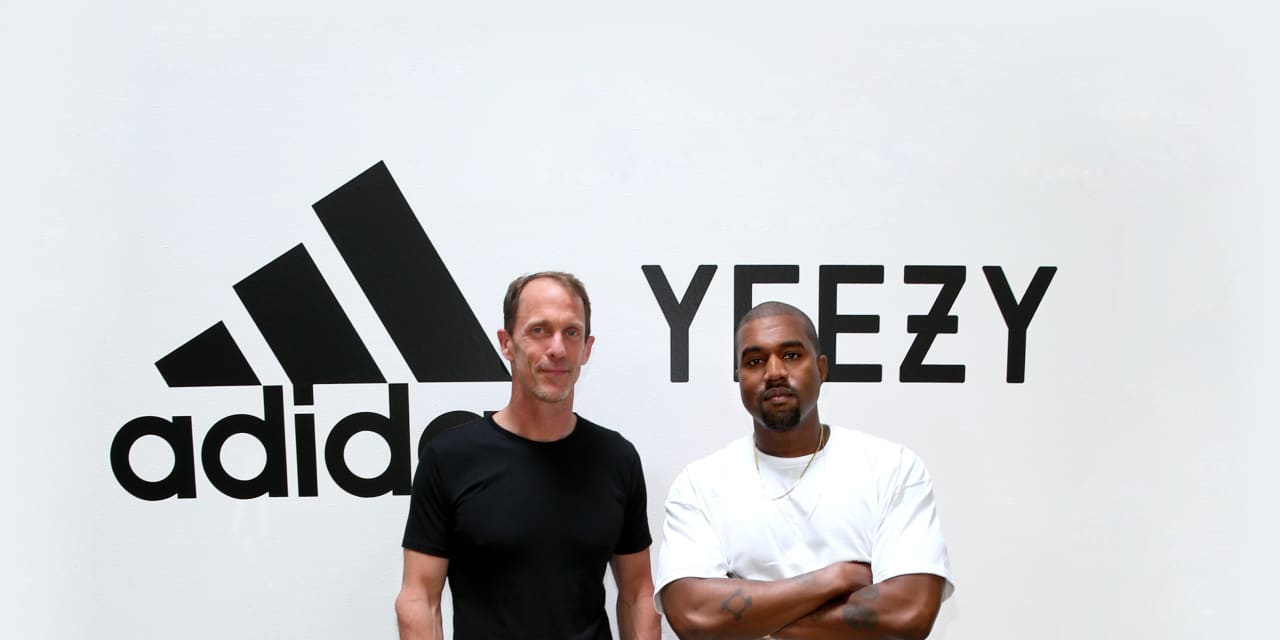 Adidas AG expects a year of transition ahead and will propose a significantly lower dividend for 2022 after seeing earnings hit by a series of challenges, including a break with the Yeezy sneaker label owned by rapper Kanye West.
The German sporting-goods company ADS, -1.83% said Wednesday that it will propose a payout of 70 European cents (74 U.S. cents) a share for the year, down from EUR3.30 previously. The slimmer dividend comes after Adidas last month set out preliminary results for the year showing a major decline in net profit from continuing operations to EUR254 million from EUR1.49 billion previously.
Adidas reiterated its outlook for 2023, guiding for an organic revenue decline approaching 10% and an operating loss of EUR700 million, in case it decides to write off its remaining Yeezy stock. The loss also includes EUR200 million in strategic one-off costs as the company looks to turn things around.
This coming year will be a base for a return to profitability, newly installed Chief Executive Bjorn Gulden said.
"We need to reduce inventories and lower discounts," he said. "We can then start to build a profitable business again in 2024."
Write to Joshua Kirby at joshua.kirby@wsj.com; @joshualeokirby
This article was originally published by Marketwatch.com. Read the original article here.