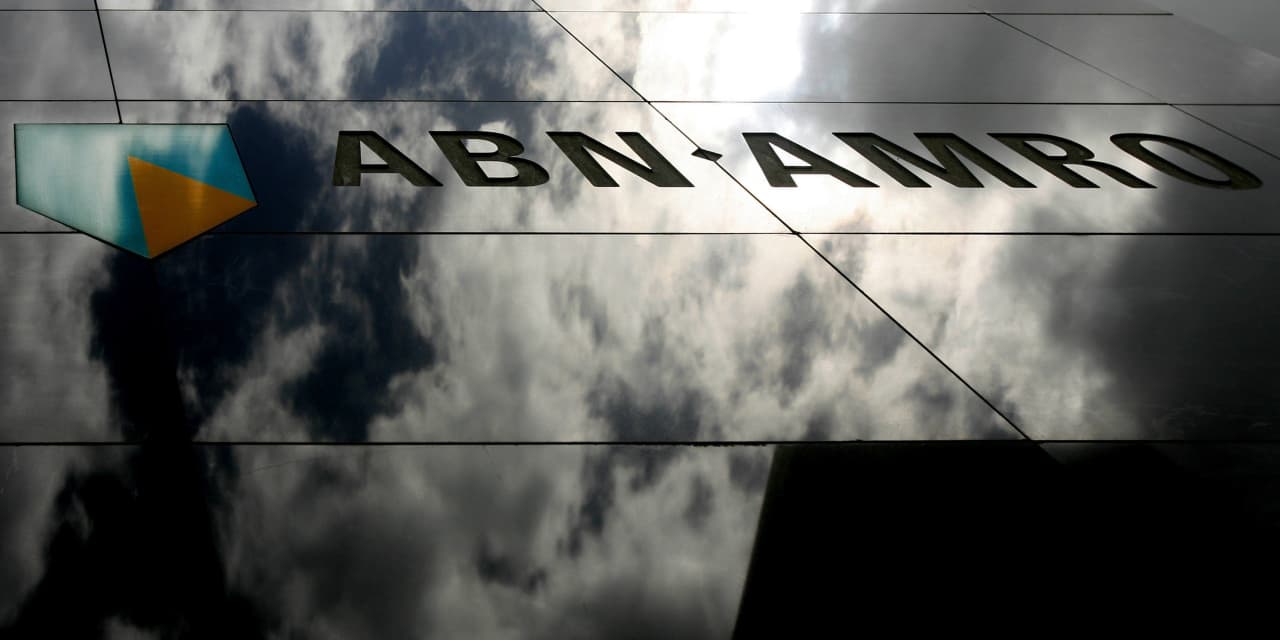 CORRECTIONS & AMPLIFICATIONS: This headline was corrected at 0615 GMT because the reported period was misstated as the fourth quarter. In addition, the company's net profit was EUR1.87B, not EUR1.876B
ABN AMRO Bank NV on Wednesday posted operating income and net profit ahead of expectations for the fourth quarter of 2022, and said it is launching a 500 million-euro ($536.5 million) share buyback program.
The Dutch lender ABN, +1.63% posted a net profit of EUR354 million for the three months to Dec. 31, compared with the EUR80 million expected by a company-complied consensus from 18 analysts' estimates and with EUR552 million a year earlier.
The bank's operating income for the period was EUR1.86 billion, against consensus of EUR1.69 billion. Net interest income contributed EUR1.56 billion, beating analysts' expectations of EUR1.41 billion.
ABN AMRO's common equity Tier 1 capital ratio–a measure of a bank's resilience–stood at 15.2% under Basel III banking standards, ahead of expectations of a 14.9% ratio. CET1 ratio under Basel IV was around 16%, against consensus' expected 15.3%.
The bank's operating expenses for the full year were in line with its EUR5.3 billion guidance as underlying costs fell 2% on quarter, it said.
It proposed a final cash dividend of EUR0.67 a share, while analysts had expected EUR0.84 a share.
"2023 will be a year of delivery as we continue our transition to becoming a personal bank in the digital age," Chief Executive Robert Swaak said.
Write to Elena Vardon at elena.vardon@wsj.com
This article was originally published by Marketwatch.com. Read the original article here.