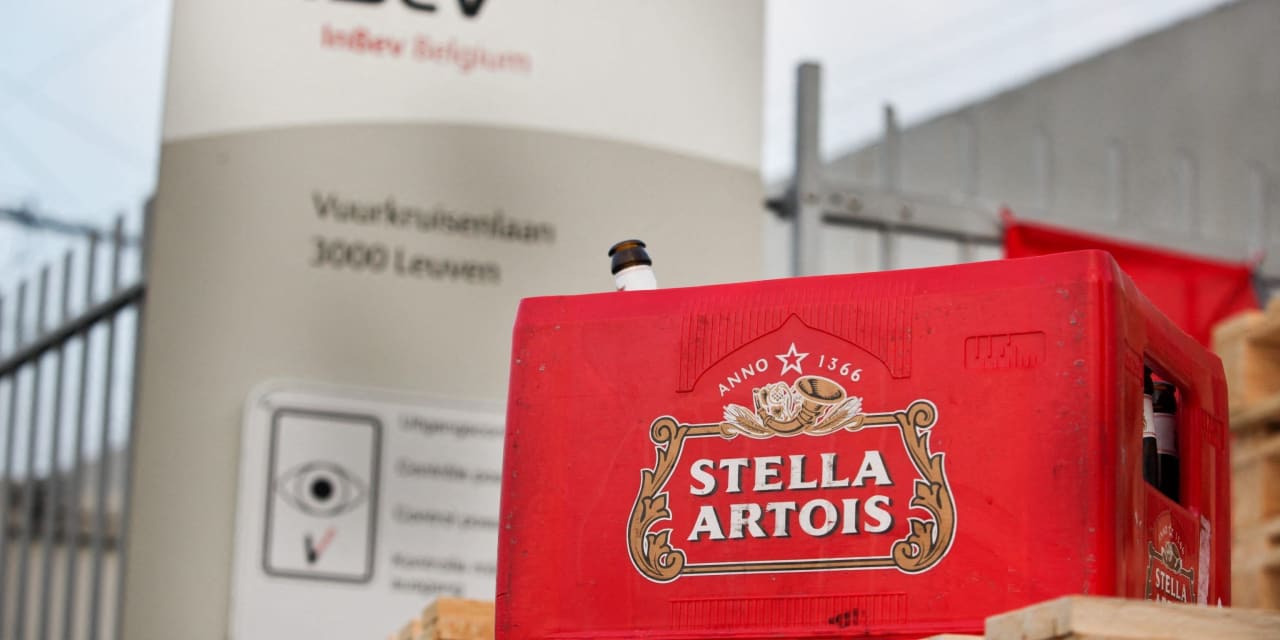 Anheuser-Busch InBev on Thursday reported an jump in net profit for the first quarter of 2023, driven by a better-than-expected revenue increase and supported by pricing actions.
The world's largest brewer BUD BE:ABI –which houses the Stella Artois and Budweiser brands among its portfolio–made a net profit of $1.64 billion in the first quarter from $95 million a year earlier.
The company reported organic revenue growth of 13%, beating the company-provided market consensus of 9.9%, while volume growth came in at 0.9%, compared with market expectations of 1.0%.
Revenue for the quarter rose to $14.21 billion from $13.235 billion a year earlier, driven by pricing actions, premiumization–the strategy of emphasizing luxury versions of its products–and other revenue-management moves.
Normalized earnings before interest, tax, depreciation and amortization rose by 14% to $4.76 billion.
Looking ahead, AB InBev said it expects 2023 Ebitda to grow in line with its medium-term outlook of between 4% to 8% and revenue to grow ahead of Ebitda from a healthy combination of volume and price.
Write to Michael Susin at michael.susin@wsj.com
This article was originally published by Marketwatch.com. Read the original article here.