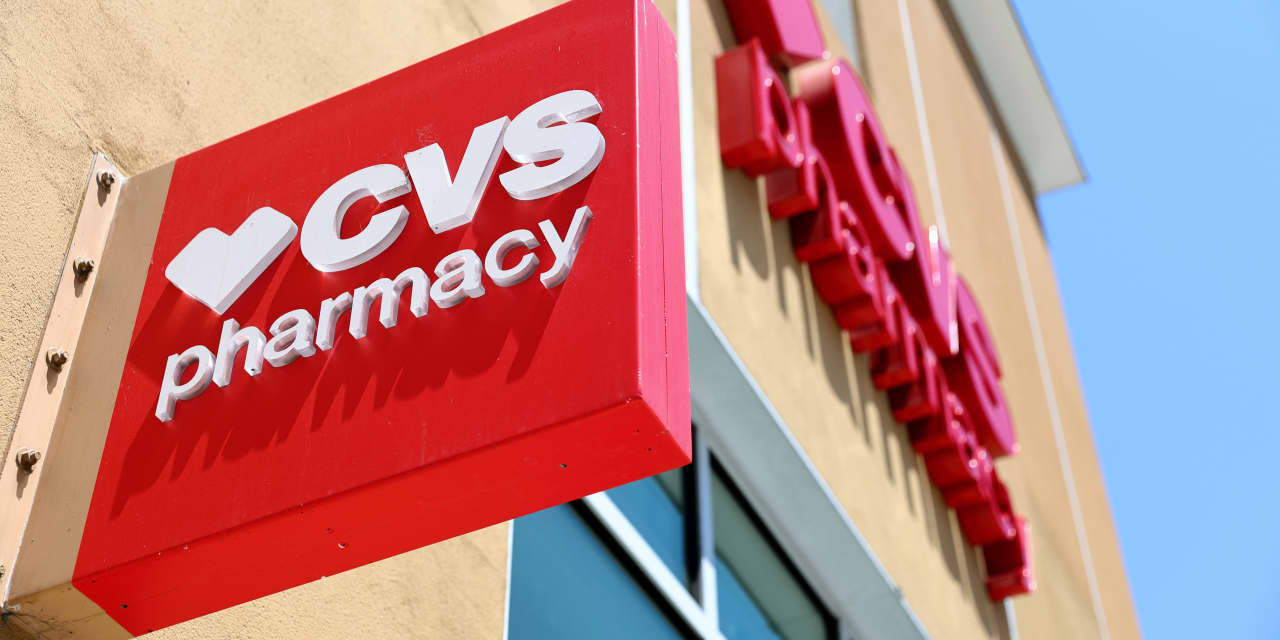 CVS Health is reportedly getting close to buying Oak Street Health for about $10.5 billion in a deal that further highlights the land grab to own the primary care market in the U.S.
Oak Street's OSH, +30.05% stock was up about 33% in premarket trading on Tuesday, the day after a Wall Street Journal report said CVS may spend $39 a share to acquire Oak Street, which provides medical care to people covered by Medicare. Bloomberg had first reported that CVS was interested in buying the company in early January.
"We would expect the company to be looking at any and all available public and private primary care assets at this juncture," Bank of America's Michael Cherny wrote in an investor note on Tuesday. "A hypothetical acquisition of [Oak Street] would make sense to us — OSH has exposure to the strategically important, fast-growing Medicare Advantage value-based care market that CVS could further scale as part of its broader healthcare enterprise."
Shares of CVS Health CVS, +0.29% were flat in premarket trading on Tuesday.
A CVS spokesperson said the company does not comment "on rumors or speculation."
The deal, if it happens, is just one of several multibillion-dollar acquisitions of primary-care companies that have been announced in the last year. Amazon AMZN, -2.65% said in July it would buy One Medical ONEM, +2.10%, a direct primary-care provider that trades under the name 1Life Healthcare, for $3.9 billion. Walgreens Boots Alliance WBA, -0.45% in November announced plans to acquire Summit Health–CityMD, a privately held provider of primary- and urgent-care services, for $8.9 billion, via its majority ownership of VillageMD and in partnership with Cigna CI, -0.59%.
CVS, which already operates at least 1,100 clinics within its retail pharmacy stores and at Target locations, last year reportedly bid on One Medical and considered buying Cano Health CANO, +3.48%, according to analysts and media reports. (Cano's shares gained 15% in premarket trading.) The pharmacy giant also acquired Signify Health SGFY, +0.50%, a provider of home-health services, for $8 billion in September.
"We've been very clear in the three strategic areas where we plan to deploy capital — home health, provider enablement and primary care," CVS CEO Karen Lynch said last month at the J.P. Morgan Healthcare Conference. "We'll continue to work diligently to identify additional assets including primary-care capabilities that will complement our foundational businesses and further advance our strategic vision."
The company is set to announce its fourth-quarter earnings on Wednesday morning, "which seems like a logical time to announce this acquisition," Stifel analysts told investors Monday night.
"This acquisition would make a lot of sense for both companies: CVS would achieve its goal of acquiring its way into primary care and [Oak Street] would have access to a much more substantial balance sheet and would not have to access capital markets at less favorable terms while it continues to march toward profitably in 2026," they added.
CVS stock is down 22.1% over the past year, while Oak Street's shares have soared 61.7%. The broader S&P 500 SPX, +0.02% has declined 7.1%.
This article was originally published by Marketwatch.com. Read the original article here.