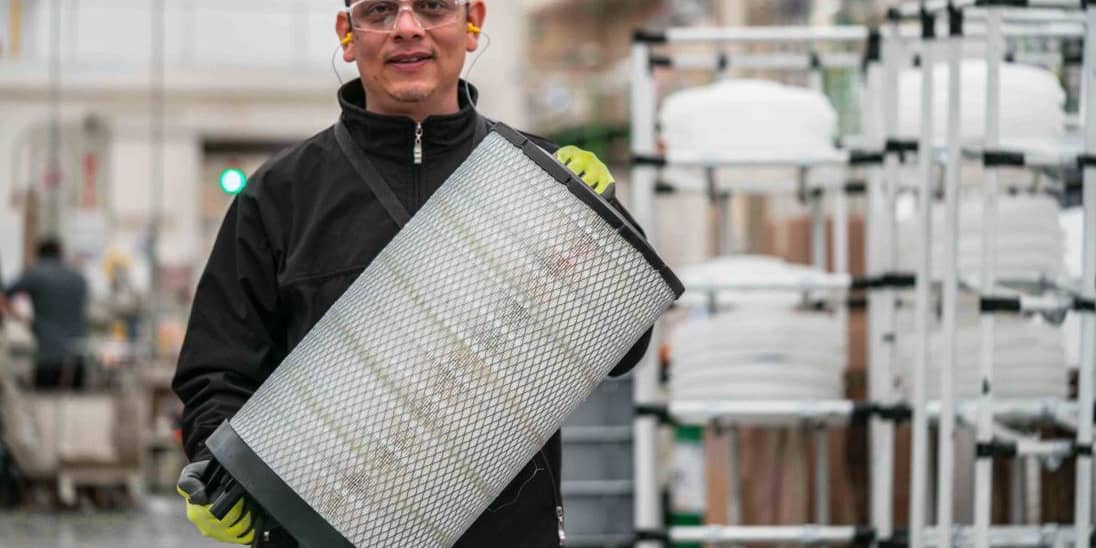 Atmus Filtration Technologies Inc.'s stock soared 14% Friday in its trading debut, after the Cummins Inc. spinoff priced its initial public offering in the middle of its proposed price range.
The Nashville, Tenn.-based company sold 14.1 million shares priced at $19.50 each to raise $275 million. With 83.3 million shares to be outstanding after the deal, the company's valuation is $1.6 billion.
The stock ATMU, +11.03% is trading on the New York Stock Exchange under the ticker ATMU. Goldman Sachs and JPMorgan Chase were lead book-running managers on the deal, with 10 other banks acting as co-managers.
Although the company is issuing primary shares, Atmus will not receive any of the IPO proceeds; all of the proceeds will go to debt-for-equity exchange parties, namely underwriters Goldman Sachs and JPMorgan, and will indirectly pay down parent Cummins' CMI, +0.80% debt, according to the filing documents.
Atmus makes products for on-highway commercial vehicles and off-highway agriculture, construction, mining and power-generation vehicles and equipment, mostly under the Fleetguard brand. The company had pro forma net income of $34.9 million in the first quarter on sales of $418.6 million.
About 16% of its 2022 sales went to original-equipment manufacturers, where its filters are used for new vehicles and equipment, and about 84% were aftermarket sales.
The company was created by Cummins, a maker of diesel and natural-gas engines, in 1958.
The IPO comes in a thin year for deals. There have been just 44 IPOs this year to raise $7.3 billion in proceeds, according to Renaissance Capital, a provider of IPO exchange-traded funds and institutional research.
That's up 29.4% from the same period in 2022, when deal flow slowed to its lightest in decades.
"Deal flow started at a decent pace but failed to pick back up after the February lull, as hawkish signals from the Fed, renewed recession fears, and turmoil within the banking industry caused a spike in volatility," Renaissance wrote in April commentary.
The biggest deal of the year to date was that of Kenvue Inc. KVUE, -0.11%, a spinoff from Johnson & Johnson JNJ, -0.04%, which is parent to a number of household brands, including Tylenol, Band-Aid, Listerine and Benadryl.
For more, see: Kenvue stock cheered in Wall Street debut, as Tylenol and Band-Aid brand parent is valued at $48 billion
Kenvue raised $3.8 billion after pricing above range and achieving a valuation of $41 billion.
The Renaissance IPO ETF IPO, +1.54% has gained 18% in the year to date, while the S&P 500 SPX, +1.30% has gained 9%.
This article was originally published by Marketwatch.com. Read the original article here.