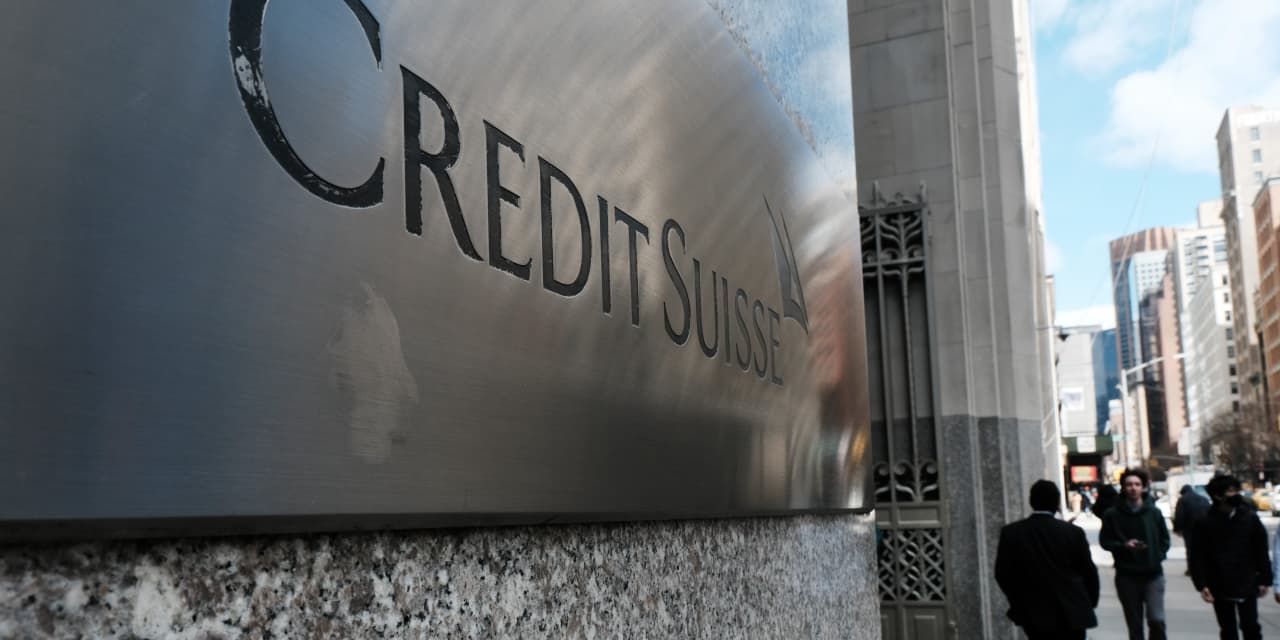 Credit Suisse shares surged 32% in opening trade, rallying as the Swiss banking giant said it will tap its central bank for 50 billion francs ($54 billion) and launching an offer to buy beaten-up debt.
While the stock CSGN, +23.34% CS, -13.94% did get halted for volatility and came off those highs, it demonstrated that the action helped stave off some of the pressures building around the bank, which has lost money for five consecutive quarters.
Other European bank shares SX7E, +1.39% rose as well, including those of arch-rival UBS UBSG, +4.45% and Julius Baer BAER, +5.48%.
Credit Suisse has insisted that it is not in the same boat as fallen SVB Financial, and in particular does not have the same duration mismatch.
It said it's launching a tender to buy about 3 billion francs of debt.
"The transactions are consistent with our proactive approach to managing our overall liability composition and optimizing interest expense and allow us to take advantage of current trading levels to repurchase debt at attractive prices," said the bank.
Its CEO, Ulrich Koerner, said the moves "demonstrate decisive action to strengthen Credit Suisse as we continue our strategic transformation to deliver value to our clients and other stakeholders."
Credit Suisse shares had plunged on Wednesday when the chairman of its leading shareholder, Saudi National Bank, told Bloomberg News it wouldn't buy any more stock.
Chairman Ammar Al Khudairy of Saudi National Bank reiterated to CNBC on Thursday that it wouldn't buy more shares, but also said the pressure Credit Suisse was unwarranted.
"It's panic, a little bit of panic. I believe completely unwarranted, whether it be for Credit Suisse or for the entire market," he said. He added there's been no talks between the bank and Credit Suisse since October.
This article was originally published by Marketwatch.com. Read the original article here.