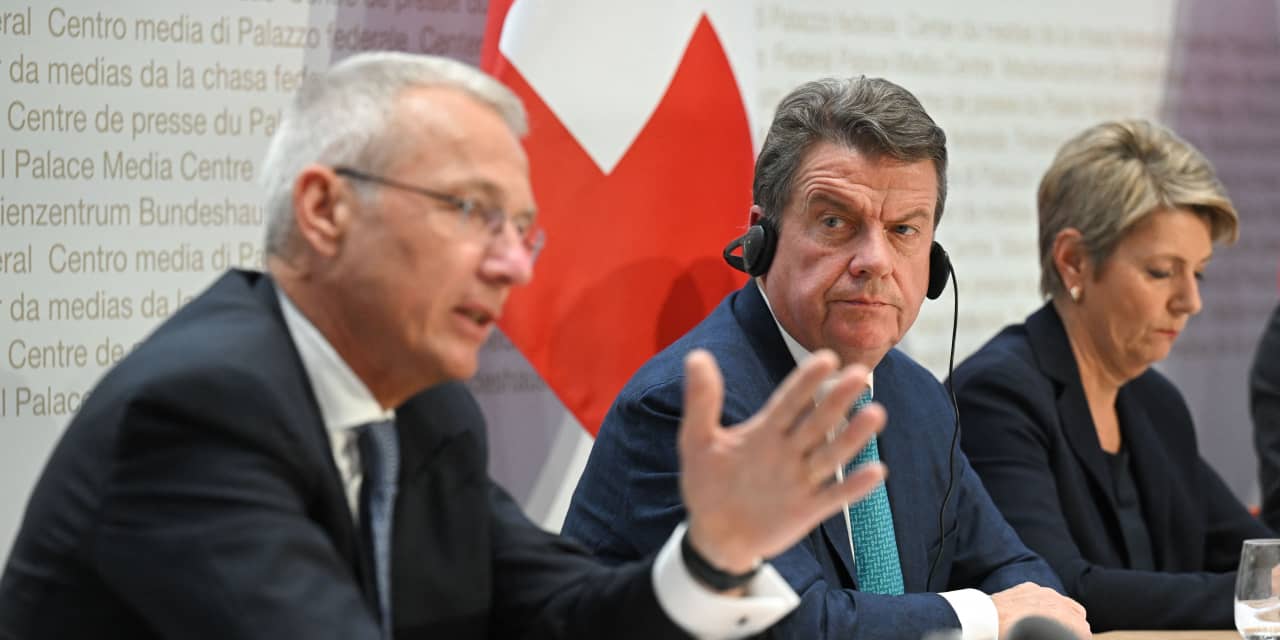 Credit Suisse shares dropped as much as 65% in early trade Monday after the Swiss bank agreed to be taken over by its rival UBS at a steep discount.
The decline in Credit Suisse's shares CSGN, -60.54% CS, -6.94% mostly reflected the 59% discount it agreed to take in the deal initially valued at 3 billion francs, but also reflected the 14% slide in UBS shares UBSG, -6.93% UBS, -5.50% after the transaction was announced.
The Euro Stoxx banks index SX7E, -1.47%, which doesn't include UBS or Credit Suisse, fell 4%.
Among the worries that stem from the deal was that the Swiss government wrote down the value of what are called AT1 bonds to zero. These bonds, also called contingent convertible bonds or CoCos, have been a key funding source for European banks.
The Invesco AT1 capital bonds ETF dropped 14%.
This article was originally published by Marketwatch.com. Read the original article here.