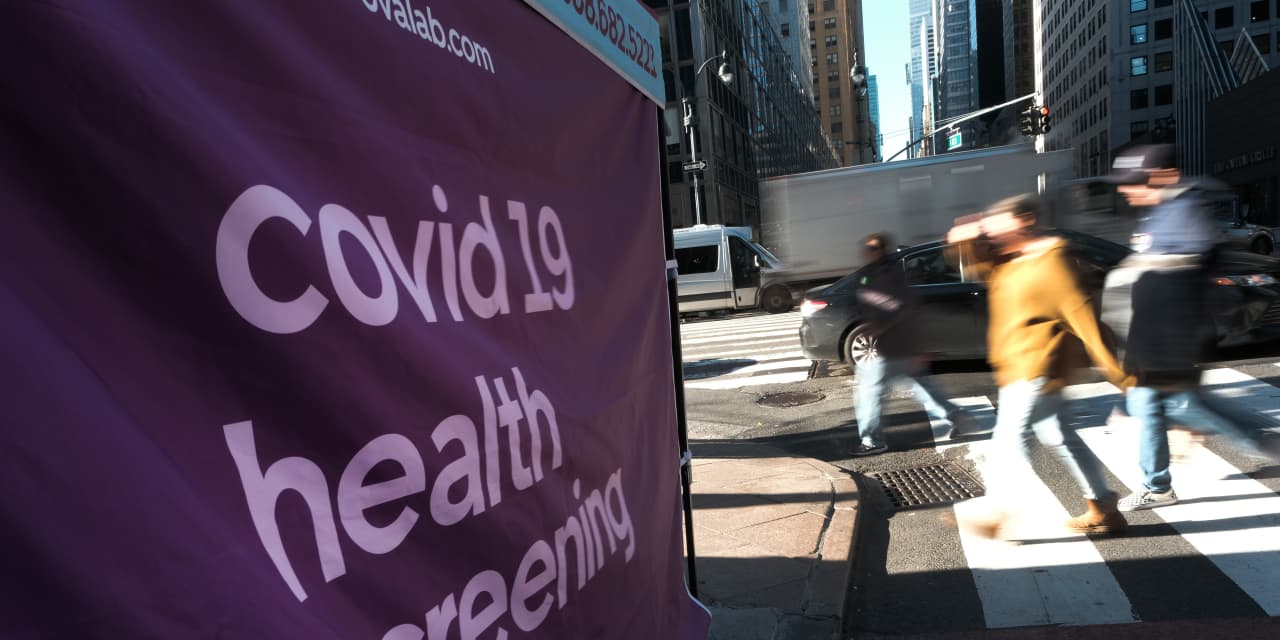 COVID-19 cases are once again rising in the U.S., but how prepared are we for the next pandemic?
That's a question worth asking. The $1.7 trillion omnibus spending bill presented by lawmakers on Tuesday includes a pandemic preparedness package, which has provisions that aim to build up the stockpile of drugs and medical supplies, strengthen how the U.S. can predict, model and forecast infectious disease threats, and test out a loan repayment plan for workers with expertise in infectious diseases and emergency preparedness.
The package does not include a task force that would investigate the origins of SARS-CoV-2 or the $9 billion that President Joe Biden requested to address the ongoing pandemic.
"We are not fixing the things that led to a bad response over COVID, and we're facing a serious possibility that new variants of concern could arise in China," Dr. Zeke Emanuel, vice provost of global initiatives at the University of Pennsylvania, told Axios.
COVID news to know:
Masks are coming back. Oakland is now requiring masks in government buildings, reports the San Francisco Chronicle, while New York City Mayor Eric Adams wore a mask on Tuesday during a press briefing telling New Yorkers to take precautions against circulating viruses. "The mayor is signaling to you that it is the socially conscious thing to do right now," he said, according to the New York Times.
Germany sending COVID shots to China. Germany said Wednesday that it has shipped doses of the vaccine developed by BioNTech BNTX, +3.16% and Pfizer PFE, +0.66% to China, to be administered to Germans who live there, according to the Associated Press. The vaccine is not authorized for use in China.
At least 67,000 people in the U.S. are testing positive every day. That's 24% higher than it was two weeks ago, according to a New York Times tracker. COVID hospitalization and deaths continue to increase, as well, with about 40,000 people in the hospital and 407 people dying every day. At the beginning of December, about 250 deaths were reported every day.
Few seniors in the U.S. are getting a booster. Nearly 95% of all Americans who are 65 years old and older got the primary series of COVID shots. But only 36% have opted to get the new bivalent boosters, which equally protect against the original strain of the virus and the BA.4/BA.5 subvariants. The rationale? They aren't sure it works, can't find it, or didn't know it was available, according to the New York Times.
This article was originally published by Marketwatch.com. Read the original article here.