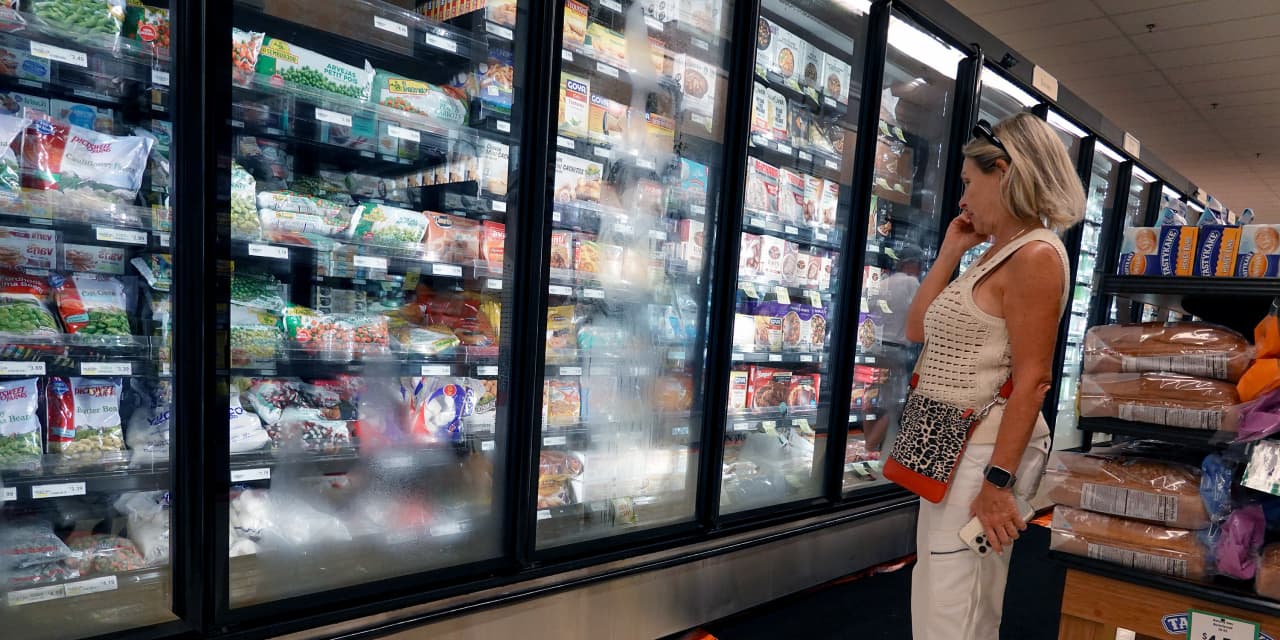 The numbers: The cost of goods and services rose a mild 0.2% in June as inflation eased again, but another measure of prices favored by the Federal Reserve showed somewhat less progress.
Economists polled by The Wall Street Journal had forecast a 0.2% increase in the personal consumption expenditures index.
The increase in prices over the past year slowed to 3% from 3.8% and touched the lowest level since October 2021, the government said Friday.
The so-called core PCE rate of inflation, meanwhile, also rose 0.2% last month. The core rate omits volatile food and energy costs and is viewed by the Fed as a better predictor of future inflation trends.
The rate of core inflation over the past year slowed a bit less to 4.1% from 4.6% in the prior month, but that still puts it at a more than two-year low. It's still far above the Fed's 2% target, however.
Big picture: Inflation has slowed a lot this year due to falling energy and food prices, but the cost of living is still rising too fast to mollify the Fed or ease the financial pain of U.S. households.
The Fed is expected to keep interest rates high through next year to bring inflation down closer to its 2% target. The danger is that higher borrowing costs could also slow the economy enough to tip the U.S. into recession.
The latest PCE report is likely to give the Fed more reason for optimism, however.
Looking ahead: "Inflation cooled, but held well above 2%, meaning the Fed can't declare mission accomplished," said lead U.S. economist Oren Klatchkin of Oxford Economics.
Market reaction: The Dow Jones Industrial Average DJIA, +0.50% and S&P 500 SPX, +0.99% rose in Friday trades. The yield on the 10-year Treasury note TMUBMUSD10Y, 3.953% slipped 3.96%.
This article was originally published by Marketwatch.com. Read the original article here.