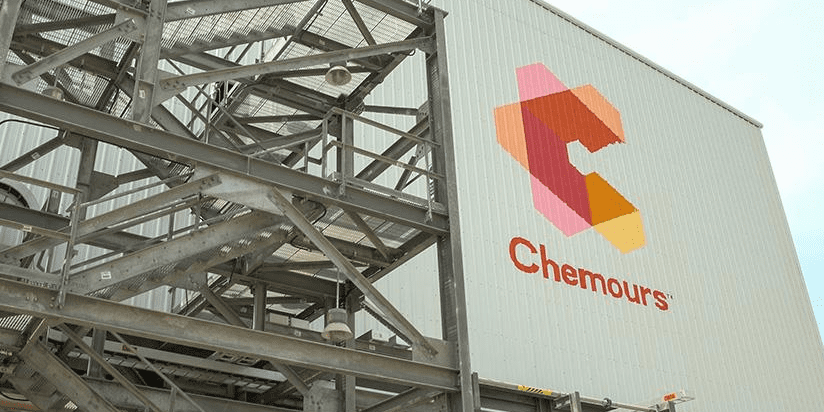 Shares of Chemours Co. climbed toward their best one-day gain in more than three years, after the chemicals company was part of an "agreement in principle" to settle all drinking water claims related to perfluoroalkyl and polyfluoroalkyl substances, known as PFAS, or "forever chemicals."
The agreement, which also includes DuPont de Nemours Inc. and Corteva Inc., comes out of the South Carolina aqueous film-forming foam (AFFF) multi-district litigation (MDL), and is expected to be finalized by the end of June, subject to approval by the United States District Court for the District of South Carolina.
As part of the agreement, the companies will establish a settlement fund and contribute a total of $1.185 billion to the fund, with Chemours contributing about $592 million, DuPont adding about $400 million and Corteva contributing about $193 million.
"The companies deny the allegations in the underlying litigation and reserve all legal and factual defenses against such claims if they were litigated to conclusion," the companies said in a statement.
Chemours shares CC, +24.09% soared 22.7% toward a three-month high in afternoon trading, putting them on track to close with the biggest percentage gain since it climbed 23.5% on Feb. 14, 2020.
The stock was still down 7.9% over the past three months, while the Materials Select Sector SPDR exchange-traded fund XLB, +3.35% has shed 5.8% and the S&P 500 index SPX, +1.45% has tacked on 7.6%.
DuPont's stock DD, +7.31% shot up 7.5%, also toward a three-month high, and on course for the best performance since it ran up 8.8% on Nov. 2, 2021.
Meanwhile, Corteva shares CTVA, +3.82% advanced 3.5%.
The three companies have historical ties to each other. Chemours started operating as an independent company after separating from E.I. DuPont de Nemours and Co. on July 1, 2015. Then on Aug. 31, 2017, DuPont completed a merger with The Dow Chemical Co. The combined company then separated into three publicly traded companies in 2019, Dow Inc., DuPont de Nemours and Corteva.
The former E.I. DuPont de Nemours and Co., which has changed its name to EIDP Inc., is now a subsidiary of Corteva.
Separately, Bloomberg reported that 3M Co. MMM, +8.75% had reached a tentative settlement agreement of at least $10 billion, with a number of cities to resolve claims of water pollution tied to PFAS.
That sent 3M's stock up 8.1%, which would be its biggest rise since its record 12.6% gain on March 24, 2020.
This article was originally published by Marketwatch.com. Read the original article here.