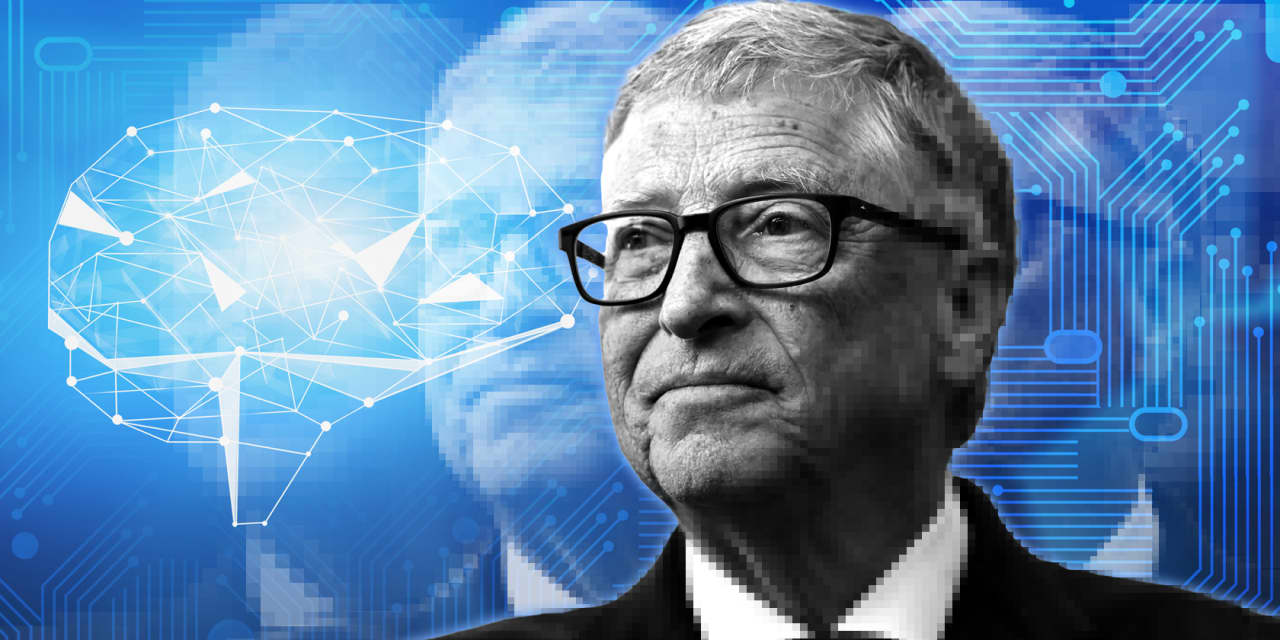 Microsoft Corp. co-founder Bill Gates thinks two pillars of Big Tech are as susceptible to the downside of artificial intelligence as the potentially millions of workers who could be displaced by the technology.
In a chat Monday at an event hosted by Goldman Sachs and SV Angel, Gates predicted that the sprint to create a top-level AI agent for search engines and online-shopping sites could leave Alphabet Inc.'s GOOGL, -1.58% GOOG, -1.46% Google and Amazon.com Inc. AMZN, +0.67% in the dust.
"You'll never go to a search site again," he said. "You'll never go to Amazon."
He added: "Whoever wins the personal agent, that's a big thing."
Of course, who will establish the agent first is anyone's guess, said Gates, who added that it could be a startup and not Microsoft MSFT, -0.46%.
"I'd be disappointed if Microsoft didn't come in there. But I'm impressed with a couple of startups, including [LinkedIn co-founder Reid Hoffman's] Inflection," he said.
Microsoft is folding OpenAI's ChatGPT chatbot into its portfolio of products, from the Bing search engine and Windows operating system to the Azure cloud service and productivity apps.
This article was originally published by Marketwatch.com. Read the original article here.