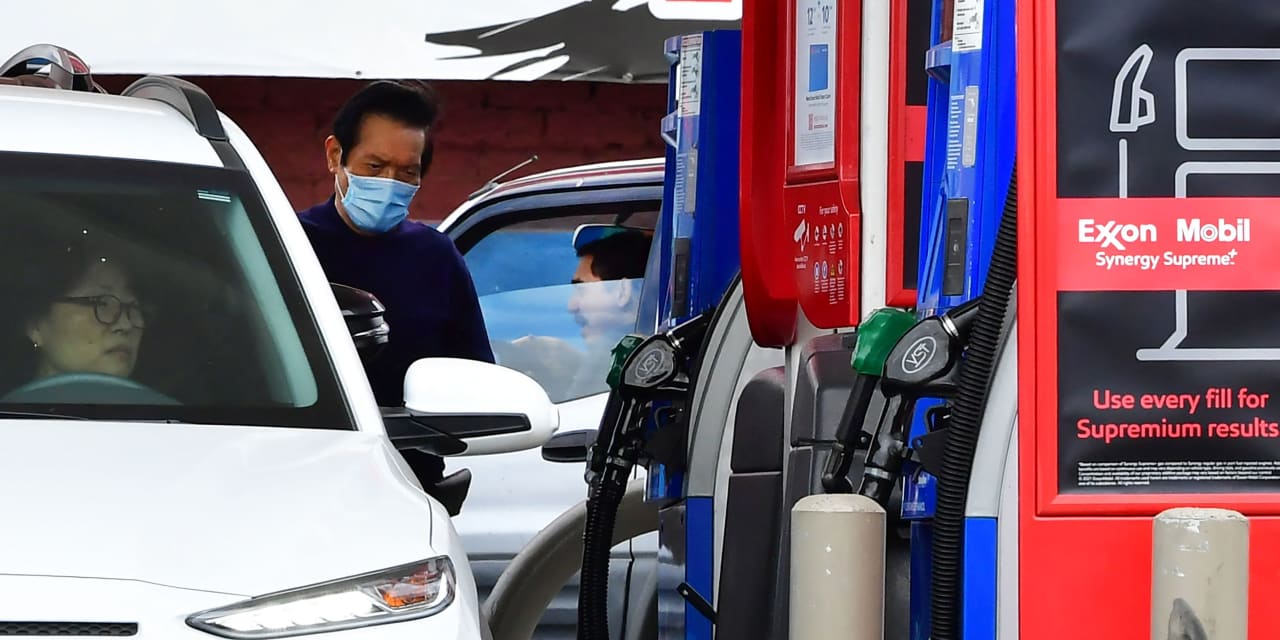 Executives from major oil companies look set to defend themselves on Wednesday at a House hearing titled "Gouged at the Gas Station: Big Oil and America's Pain at the Pump."
"I want to be absolutely clear: We do not control the market price of crude oil or natural gas, nor of refined products like gasoline and diesel fuel, and we have no tolerance for price gouging," Chevron CEO Michael Wirth will tell lawmakers, according to his prepared remarks.
Other executives slated to testify before the Democratic-run House Energy and Commerce Committee's subcommittee on oversight and investigations include ExxonMobil XOM, +1.87% CEO Darren Woods, Devon Energy DVN, -0.21% CEO Richard Muncrief and Pioneer Natural Resources PXD, +0.86% CEO Scott Sheffield, as well as BP BP, +0.71% America's president, David Lawler, and Shell SHEL, +0.26% USA's president, Gretchen Watkins.
The hearing is scheduled to start at 10:30 a.m. Eastern Wednesday.
ExxonMobil's Woods appears poised to make similar points as Chevron's boss.
"No single company sets the price of oil or gasoline. The market establishes the price based on available supply, and the demand for that supply," Woods will say, according to his remarks. "Continued investment in new production to offset depletion and meet growing demand is the only way to achieve balanced markets and more affordable prices, bringing real relief at the pump."
U.S. drivers last month paid record-high prices for gasoline, as oil spiked to its highest level in nearly 14 years following Russia's invasion of Ukraine.
See: Why U.S. motorists suspect price gouging at the pump — and how much service stations actually profit from a gallon of gas
Also read: What can Biden and Congress do to fight inflation? 'Simply not much of anything'
"For Democrats, high energy costs are a key political vulnerability in an election year; a plurality of voters blame the party in power for high gas prices, and with limited options to directly affect prices, the Democratic strategy is focused on shifting blame onto oil companies and investors," said analysts at Eurasia Group in a recent note.
This article was originally published by Marketwatch.com. Read the original article here.