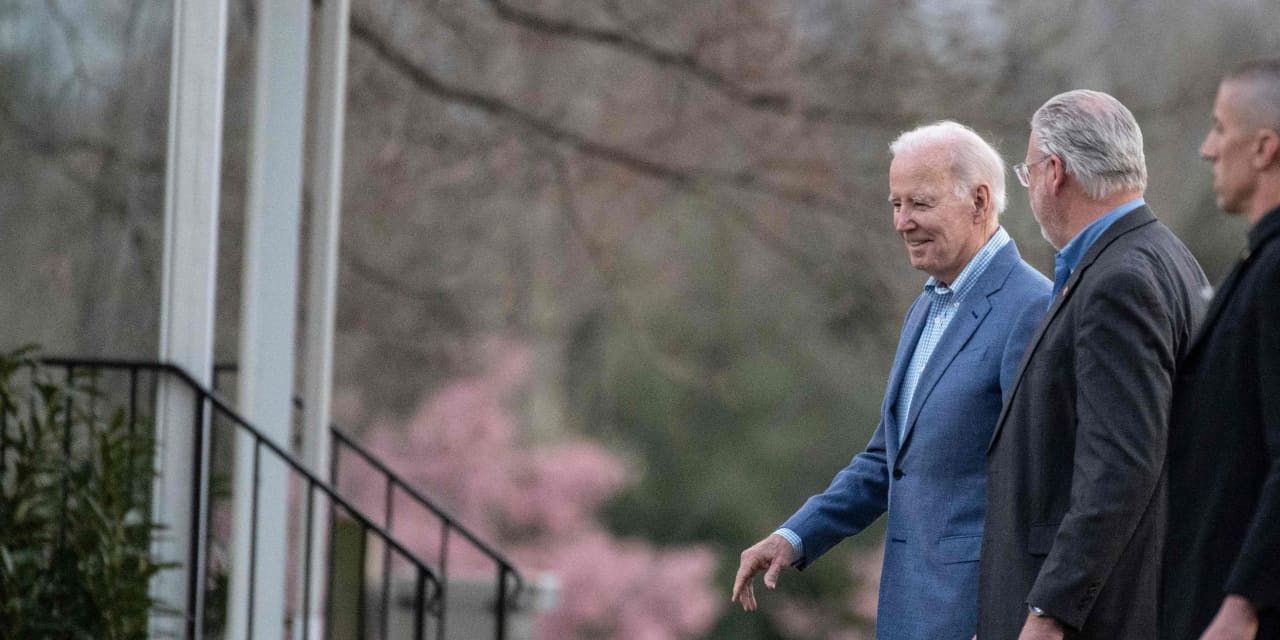 President Joe Biden plans to speak about the steps taken over the weekend to protect the U.S. banking system and the economy at 9 a.m. Eastern, the White House said Monday.
Regulators moved on Sunday to limit the risk of more bank runs following the closing of Silicon Valley Bank by opening an emergency lending program and closing another bank.
Read more: SVB's rescue means the Fed won't hike rates in March, says Goldman Sachs
Biden said in a statement late Sunday that he was "pleased" that U.S. officials had "reached a prompt solution that protects American workers and small businesses, and keeps our financial system safe," as well as "ensures that taxpayer dollars are not put at risk."
"The American people and American businesses can have confidence that their bank deposits will be there when they need them," Biden also said in the statement.

"I am firmly committed to holding those responsible for this mess fully accountable and to continuing our efforts to strengthen oversight and regulation of larger banks so that we are not in this position again."
U.S. stock futures ES00, -0.78% NQ00, -0.58% YM00, -0.76% were mixed on Monday morning as traders assessed authorities' moves to stem angst over the banking sector KBE, -4.17%.
MarketWatch's Greg Robb contributed to this report.
This article was originally published by Marketwatch.com. Read the original article here.