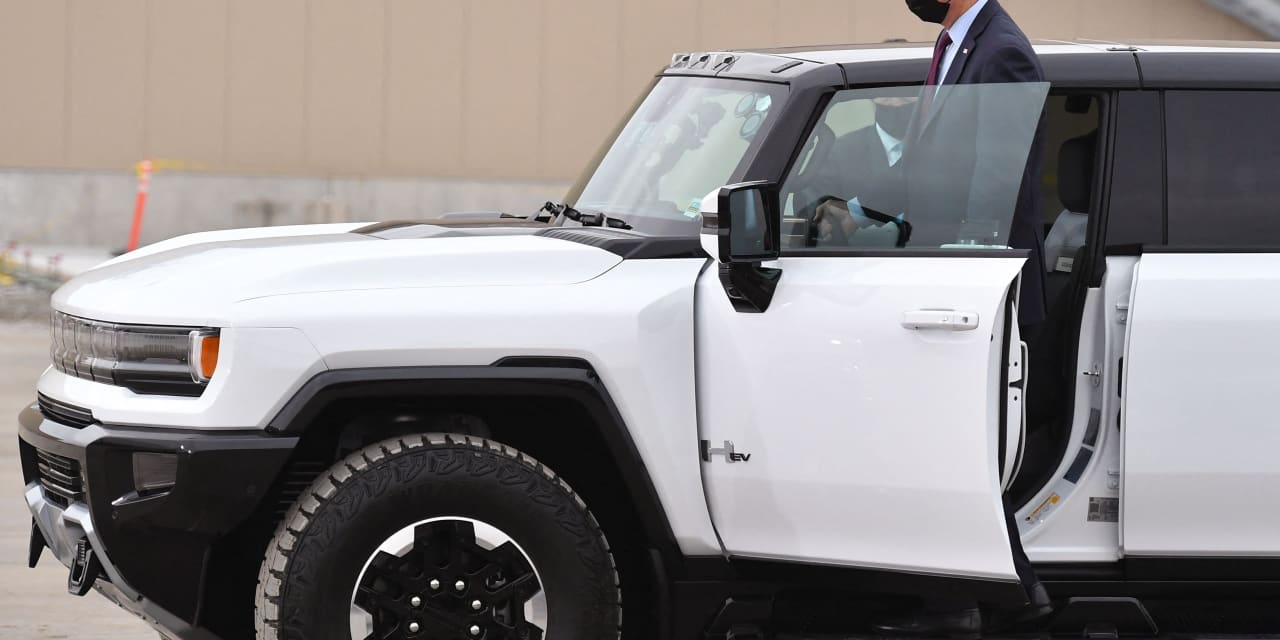 President Joe Biden on Wednesday is slated to visit a General Motors GM, +3.19% electric vehicle plant in Detroit, where he'll talk up how the newly enacted infrastructure law aims to boost the EV industry.
Biden will visit the plant and deliver remarks on "how the bipartisan infrastructure law creates a future made in America, builds electric vehicle charging stations across the country to make it easier to drive an electric vehicle, reduces emissions to fight the climate crisis, and creates good-paying, union jobs across the country," according to the White House.
The law, signed by Biden on Monday, contains $7.5 billion for charging stations for electric vehicles.
Read: Biden signs bipartisan infrastructure bill into law, authorizing big spending on roads, broadband, EV chargers and more
Also see: Billions of dollars in infrastructure bill for charging could supercharge electric vehicle adoption
Democrats' separate social-spending and climate bill — which could see a vote in the House of Representatives this week — contains new tax credits for EVs, of as much as $12,500. Even if approved in the House, however, the measure would face changes in the Senate, where moderate Democrat Joe Manchin of West Virginia has objected to certain provisions. Unlike the infrastructure bill, no Republicans are expected to support the social-spending package.
Now see: House Democrats plan EV tax credits of up to $12,500, as Republicans, Tesla, Toyota voice objections
And read: A 'Made in America' tax credit — what car buyers considering a Tesla, Rivian or other EVs need to know about Build Back Better
Biden is scheduled to speak at 4:30 p.m. Eastern.
The president's visit comes as he is again pressing the federal government to examine rising gasoline RB00, -2.71% prices. In a letter to Federal Trade Commission Chair Lina Khan, Biden asked the agency to immediately "consider whether illegal conduct is costing families at the pump," as he said there's "mounting evidence of anti-consumer behavior by oil and gas companies."
This article was originally published by Marketwatch.com. Read the original article here.