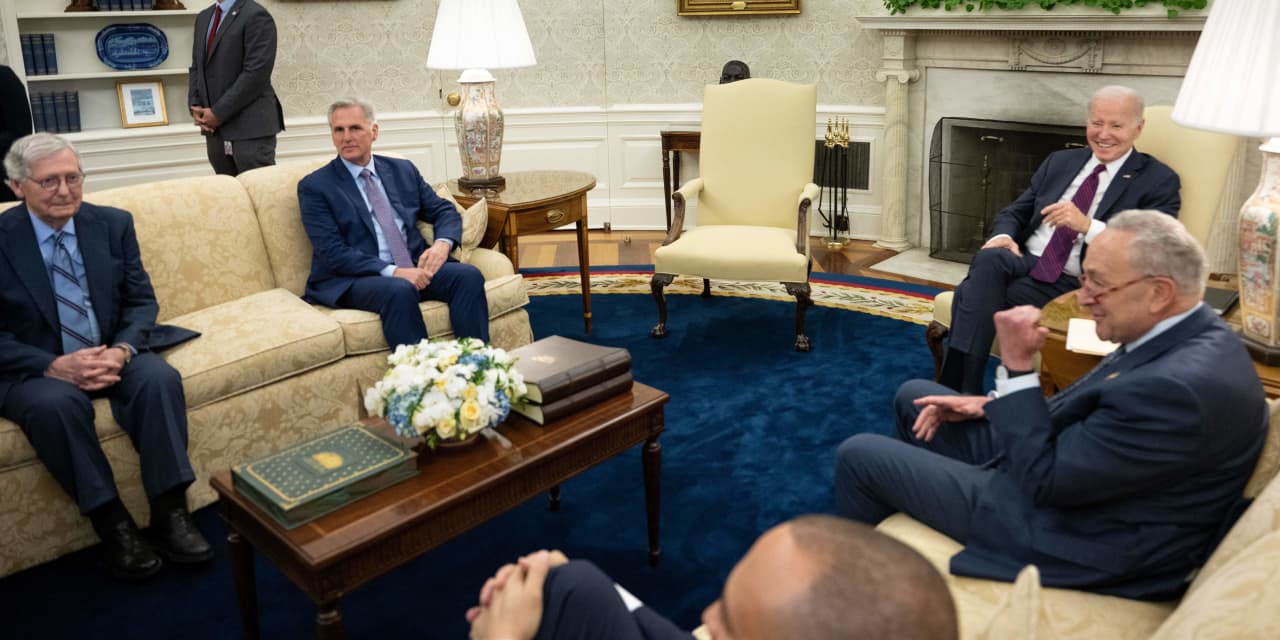 President Joe Biden's Friday meeting on the debt ceiling with congressional leaders has been postponed until next week.
A White House spokesperson said staff will continue working in the meantime.
The group met on Tuesday but did not reach a breakthrough on spending or raising the debt ceiling.
A source familiar with the meetings called the delay a "positive" development, as staff work is continuing and Friday wasn't yet the right time to re-convene Biden and the congressional leaders.
Biden has insisted that Congress raise the U.S. borrowing limit without condition. House Speaker Kevin McCarthy and his fellow Republicans are demanding spending cuts in exchange, and neither side is budging so far.
See also: Debt-ceiling standoff: Here's what could go into a bipartisan deal
Treasury Secretary Janet Yellen has warned that the federal government's first-ever default could happen as soon as June 1 if Congress doesn't raise the borrowing limit.
There is increasing chatter about what could go into a bipartisan deal that ends the stalemate and avoids a market-shaking default, as MarketWatch reported earlier this week. There could be agreement on government spending caps, unused COVID-relief money and energy-permitting reforms.
This article was originally published by Marketwatch.com. Read the original article here.