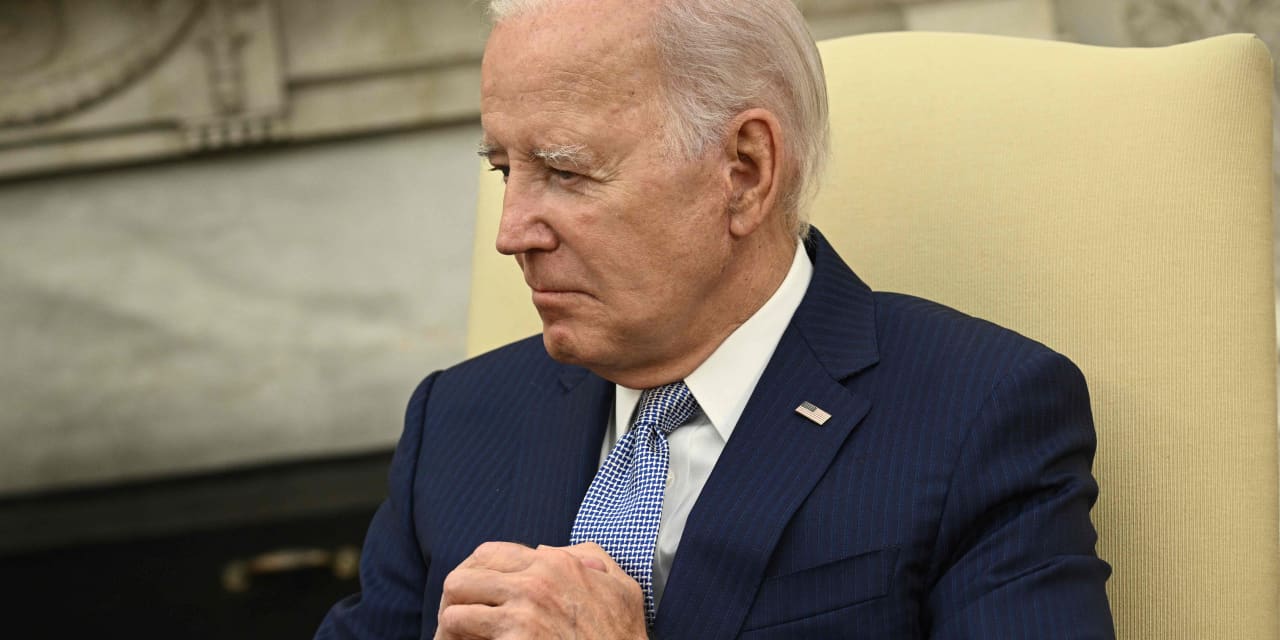 President Joe Biden issued an executive order Wednesday directing his administration to implement new restrictions on U.S. investment in high-tech Chinese companies.
The order will set up a new screening process that could limit how U.S. private equity and venture capital firms can invest in Chinese companies focused on advanced technologies with military applications, like quantum computing, artificial intelligence and cutting-edge semiconductors.
Policymakers are concerned that venture capitalists and private equity investors who are taking stakes in Chinese companies bring critical know-how that could help China leapfrog the U.S. in key technologies, senior Biden administration officials told reporters Wednesday.
Along with the order, the Treasury Department is seeking guidance from the public on the appropriate scope of the restrictions, and will accept comments for the next 45 days. That will be followed by a formal rule proposal and further opportunity for public comment.
For instance, Treasury is considering exempting certain types of passive investments in instruments like publicly traded securities, index funds, and exchange-traded funds because they may be less likely to involve the transfer of knowledge that most concerns policymakers.
The order comes amid bipartisan consensus that China is leveraging American capital and expertise to develop technologies that could disadvantage the U.S. militarily and economically. It is seen as a compliment to existing export controls that prevent U.S. companies from selling sensitive technologies to China.
The Biden administration has been careful to balance concerns over U.S.-China competition with a recognition of the important roles each economy plays for the other.
Treasury Secretary Janet Yellen traveled to China in July to help promote dialogue on economic matters, declaring that the Biden administration believes "it is possible to achieve an economic relationship that is mutually beneficial in the long term – one that supports growth and innovation on both sides," and that the U.S. "is not seeking to decouple from China."
The White House has consulted with both allies and adversaries before crafting the executive order, including with Chinese officials, according to senior administration officials.
Nevertheless, anti-China sentiment is running high in Congress and among the voting public, with just 15% of Americans viewing China favorably, a record low since Gallup began tracking the question in 1979.
Congress is also considering a spate of legislation targeting China, with the Senate voting last month to add an amendment to the annual defense authorization law that would require U.S. investors to notify the Treasury Department when investing in Chinese companies in sensitive sectors.
"While this investment restriction executive order is not going to go over well in Beijing, this is a meaningfully watered down version of what could have come," wrote Henrietta Treyz, director of macro policy research at Veda Partners, said in a Wednesday note to clients.
She noted that the restrictions will likely not going into effect until the second half of next year, and will not apply retroactively to investments made before the rule is implemented.
More important for equity-market investors could be planned expansions of bans on exports of sensitive technologies like semiconductors after reports last month weighed on the stock prices of chip companies like Nvidia Corp. NVDA, -4.72%, Advanced Micro Device Inc. AMD, -2.44% and Intel Corp. INTC, -2.11%
"The real intensity will come later this month with the [Commerce Department's] release of their updated export control restrictions" on semiconductors, Treyz said.
This article was originally published by Marketwatch.com. Read the original article here.