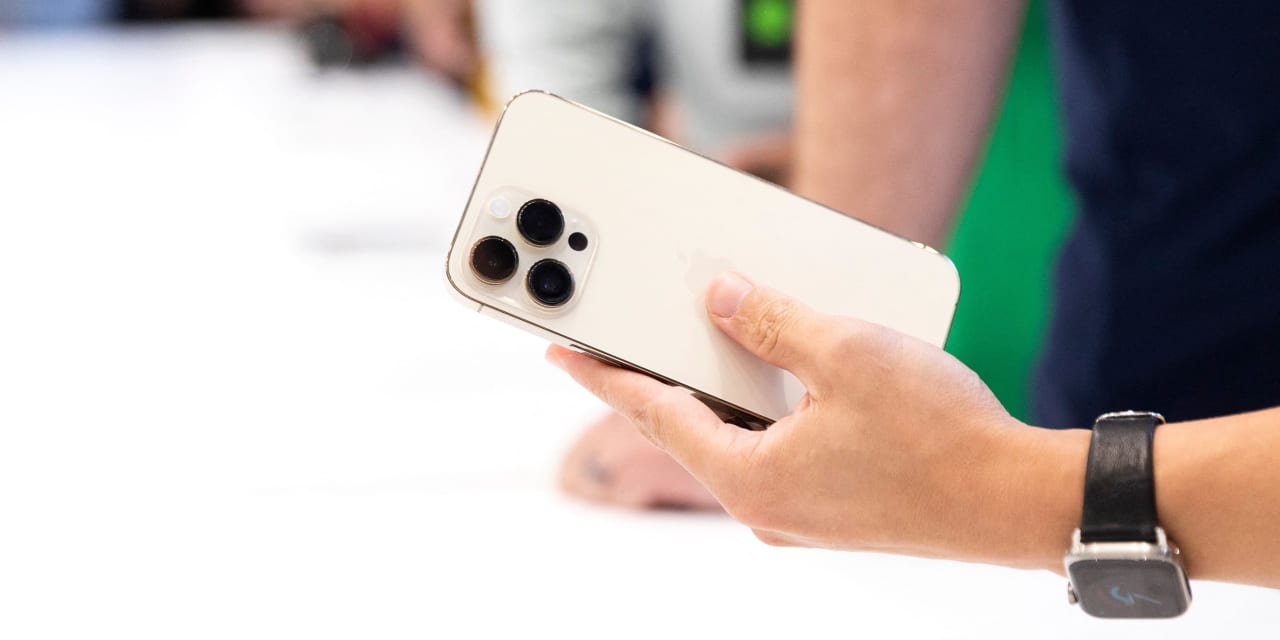 Apple Inc. is on track to finish with a valuation below $2 trillion for the first time in more than 21 months amid a continued slide in its stock that reflects concerns about the impact of production issues and the sustainability of consumer demand.
If the stock closes at or below $125.72, Apple's AAPL, -4.10% valuation would fall below the $2 trillion threshold. Shares were trading below that point in intraday action Tuesday, at levels that imply a $1.983 trillion valuation.
Apple hasn't closed with a valuation south of $2 trillion since March 8, 2021, according to Dow Jones Market Data, and its stock price hasn't implied an intraday valuation below that level since March 30, 2021.
The slide in Apple shares over the past year is on pace to shave about $1 trillion from the company's peak closing market capitalization.
The smartphone giant peaked with a closing valuation of $2.986 trillion exactly a year ago, on Jan. 3, 2022. More recently, the company has been dogged by questions about the impact of manufacturing issues in China, where COVID-19 curbs forced production disruptions late last year.
While the company is typically thought to have durable demand on the assumption that customers will delay purchases or put up with long delivery times in order to obtain desired Apple products, some analysts have questioned whether Apple will be able to make up for all of its lost demand in future quarters.
A Nikkei Asia report from earlier this week hinted at demand challenges. The report, which cited anonymous sources, said that Apple has told some of its suppliers to make fewer components for AirPods, Apple Watches and MacBook computers in the first quarter.
Apple didn't immediately respond to a MarketWatch request for comment.
Apple's stock is the biggest loser in the Dow Jones Industrial Average DJIA, -0.84% as of Tuesday's midday action.
This article was originally published by Marketwatch.com. Read the original article here.