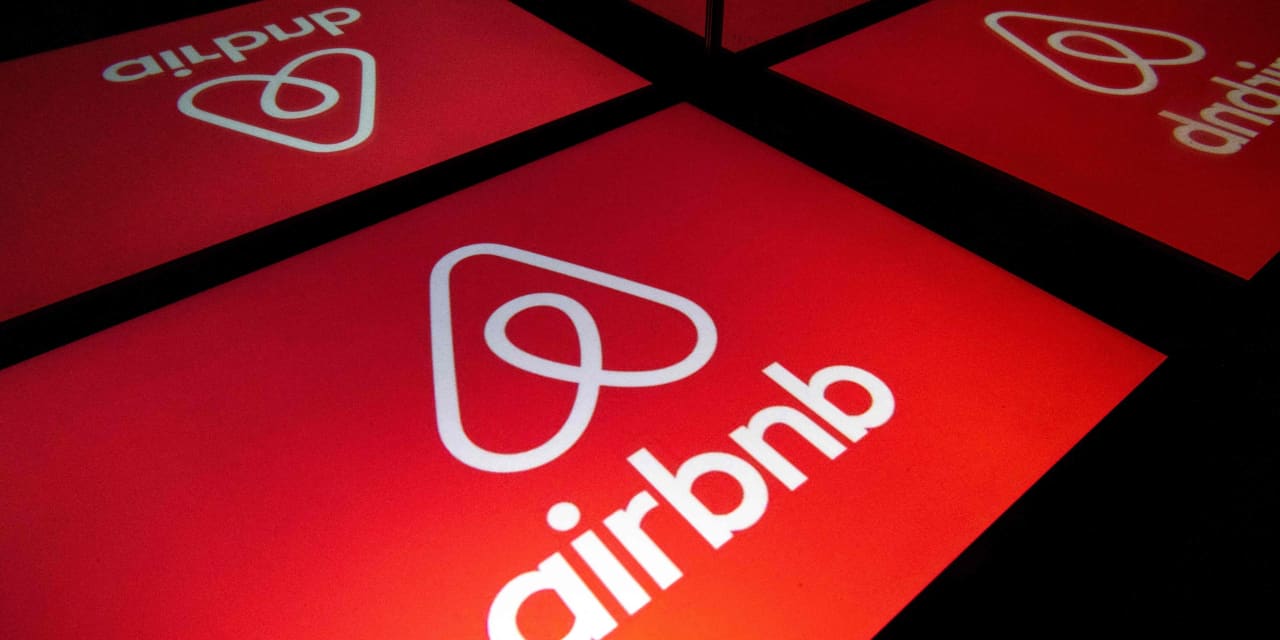 Shares of investment giant Blackstone Inc. and vacation-home rental platform Airbnb Inc. rallied after hours on Friday after both won the nod to join the S&P 500 index SPX later this month.
The announcement, from S&P Dow Jones Indices, said that the change would take hold before the start of trading on Monday, Sept. 18. The move, among others announced Friday, will "ensure each index is more representative of its market-capitalization range," according to a release.
Airbnb ABNB, +0.87% currently has a market value of $83.98 billion, and its shares are up 64.7% so far this year. Blackstone BX, -1.77%, currently worth $129.29 billion, has seen its stock rise 43.6% year-to-date.
Shares of Airbnb and Blackstone were up 5.7% and 4.8%, respectively, after hours on Friday.
Blackstone and Airbnb will replace Lincoln National Corp. LNC, +2.14% and Newell Brands Inc. NWL, +1.23% in the index, S&P Dow Jones Indices said on Friday. In the process, Lincoln and Newell will join the S&P SmallCap 600.
Blackstone in July said it had reached $1 trillion in assets under management, aided by a growth trajectory that it said had outpaced its private equity rivals.
"We've established an unparalleled global platform of leading business lines, offering over 70 distinct investment strategies," Chief Executive Stephen Schwarzman told analysts. "We believe our clients view us as the gold standard in alternative asset management."
Meanwhile, Airbnb last month said that travelers were seeking longer stays and bigger properties in pricier areas, as the rebound in travel endures despite a tidal wave of inflation last year. The company's second-quarter results and third-quarter sales forecast topped Wall Street's estimates.
Meanwhile, S&P 500 member Deere & Co. DE, +1.94% will replace Walgreens Boots Alliance Inc. WBA, -7.43% in the S&P 100, S&P Dow Jones Indices said on Friday. That change also takes hold on Sept. 18. S&P Dow Jones Indices said Walgreens "is no longer representative of the megacap market space" but will stay in the S&P 500.
Shares of Deere fell 0.2% after hours. Walgreens stock was up 0.4%.
Don't miss: Walgreens CEO Roz Brewer steps down with stock at decade-and-a-half low
This article was originally published by Marketwatch.com. Read the original article here.