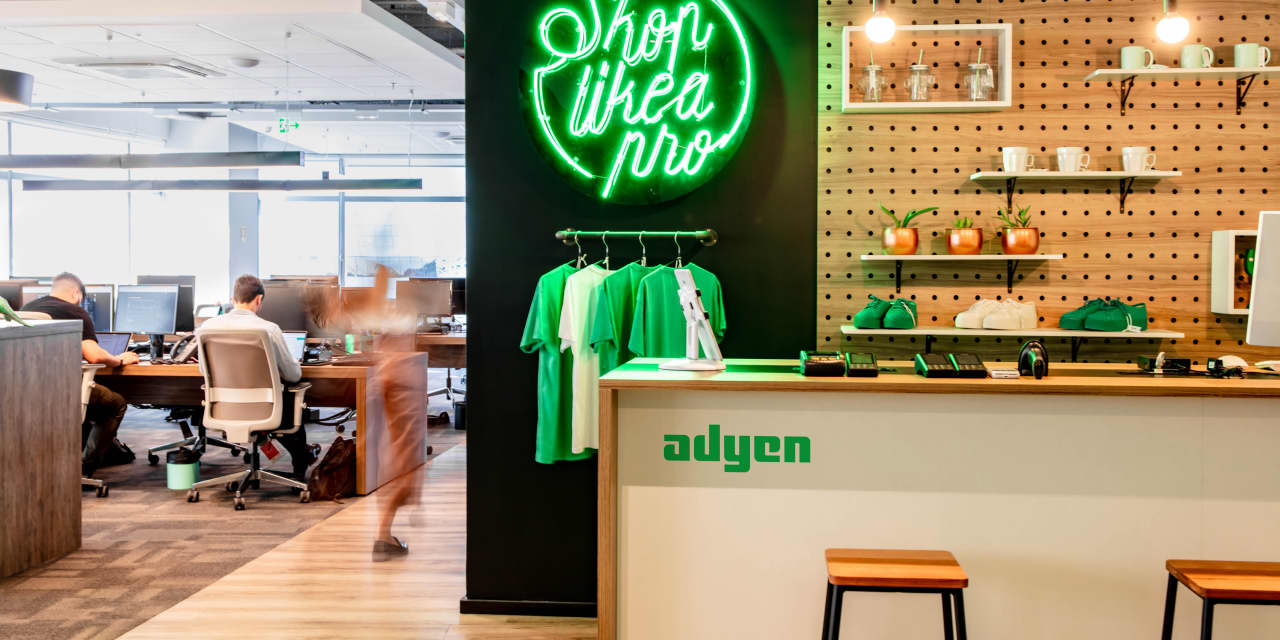 Adyen shares fell as much as 22% on Thursday as the fast-growing Dutch payment company's first-half results lagged estimates.
Adyen's ADYEN, -26.58% first-half profit was virtually flat at €282.2 million ($307 million), while net revenue rose 21% to €739.1 million, missing the consensus of €777 million.
Its earnings before interest, tax, depreciation and amortization fell 10% to €320 million, lagging the consensus of €379 million.
Adyen has previously lamented not being able to grow its team in North America, which it said is impacting now. "We now see the impact of a sales team size that did not match our ambitions, particularly in North America," the company said in its shareholder letter. In the first half, it added 551 full-time employees, three-quarters in tech roles. The company blamed the adjusted profit decline on increased wages and salaries.
Inflation was a problem for its customers, too. "As a natural consequence of the shifting economic climate – driven by higher inflation and interest rates – profit outweighed growth for many North American digital businesses in the first half. Enterprise businesses prioritized cost optimization, while competition for digital volumes in the region provided savings over functionality," the company said.
The company reiterated its longer-term revenue and margin goals, including for revenue growth between the mid-twenties and low-thirties. "We know that growth is not always linear, and reiterate our financial objectives," the company said.
This article was originally published by Marketwatch.com. Read the original article here.