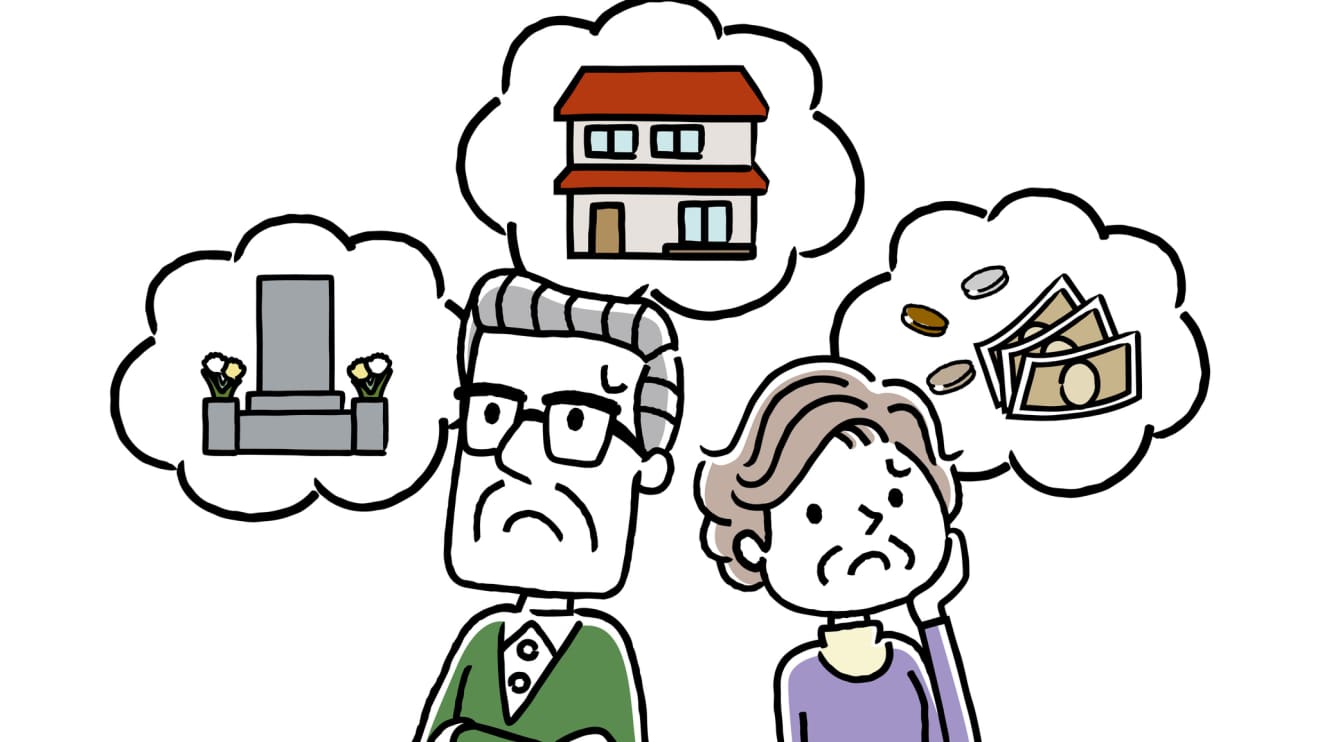 First comes love, then comes marriage, then – for a growing number of the 50 and older population – comes the growing phenomena dubbed 'gray divorce.'
"You can't fake it," said Chirlane McCray, the now estranged wife of former New York City mayor Bill de Blasio in a recent interview in the New York Times about their separation.
"You can feel when things are off and you don't want to live that way," de Blasio said.
Jeff Bezos and Mackenzie Scott split in 2019 at the ages of 55 and 49, and then came the Bill and Melinda French Gates breakup in 2021 at the ages of 65 and 56. Both billionaire couples parted ways after decades of marriage. As of 2015, divorce rate for U.S. adults aged 50 and older has roughly doubled since the '90s according to the Pew Research Center.
These high-profile and high-net worth splits grab the headlines, but for those of us who aren't billionaires, what are the financial impacts of a "gray divorce"?
"'In marriage, the only exit strategy we agreed to is til death do us part, but we discover that sometimes we part before death.'"
— Renee Hanson
Divorcing older couples face the typical challenges of splitting up at any age – asset management and potential spousal support, among others. However, they also come with a new set of financially grueling obstacles to navigate.
The rise of gray divorce also comes as we're living longer, on average, with a six-year increase in life expectancy from 66.8 years in 2000 to 73.4 years in 2019.
"When you think about it, we're living longer and people at 65 who think they're going to live another 20 to 25 years are evaluating how they want to spend the rest of their years in a relationship that they're unhappy," said Renee Hanson, a certified divorce financial analyst.
Here are the four financial factors to consider—particularly for women—when deciding whether to call it quits later in life:
Dividing assets — specifically retirement accounts
Hanson said there are a couple important questions to ask when dividing assets in a gray divorce.
"First is, what can you not live without? What is most important to you? The second question is, what can you give up? Because divorce is a compromise," Hanson said.
The final question, according to Hanson, is what you can create for yourself in this new, post-divorce future.
One thing you can't live without, and what is necessary for creating your future: your retirement account.
Qualified domestic relations orders (QDRO) entitle a spouse to receive a portion of their former spouse's retirement plan.
For IRAs, it is important to realize that if the account was opened during the marriage, it will be divided like other marital assets. However, if it was opened pre-marriage, only the funds contributed during marriage will be divided like other marital assets.
Dividing retirement accounts can become messy, so the best practice to avoid the chaos is planning from the start of a marriage. Saving responsibly, working with a financial adviser, contributing to your employer's retirement plan if applicable, and knowing your retirement needs are among the basic factors in planning.
"Those who have done proper planning for years and years can find divorce a more amicable resolution financially than those that haven't," Hanson said.
Health insurance
Over 65, those seeking divorce will have Medicare. That said, if you're 60 and getting divorced, healthcare becomes more complicated.
Those within 36 months of a divorce are entitled to COBRA insurance, which allows ex-spouses to remain insured under the former partner's plan for a specific period of time.
But, when COBRA runs out, experts say healthcare becomes one of the bigger ticket items on the monthly budget until Medicare becomes available at 65.
Health insurance expenses can be a key factor in deciding whether to divorce or separate. Those worried about expenses can choose to separate until age 62, take advantage of COBRA insurance for three years and then become eligible for Medicare.
Social Security benefits
A spouse who has low or no earnings is still entitled to a portion of a working spouse's Social Security retirement benefits under their work record. Full benefits are available once the spouse meets the full retirement age.
"Social Security is a big thing to consider, not only in retirement, but in divorce," said Brett Boner, a financial adviser at Wealth Enhancement Group.
To qualify for your ex-spouse's Social Security benefits, you must have been married for at least 10 years, be at least 62, be unmarried, and your ex-spouse must be entitled to Social Security retirement or disability benefits.
If you meet this criteria, it means that if your spouse gets $2,000 in Social Security benefits per month, you can receive as much as $1,000 of that payment depending on when you start receiving benefits, relative to the full retirement age.
But if you remarry the monthly Social Security benefits from your former spouse goes away.
The stay-at-home parent conundrum
There's no financial compensation associated for stay-at-home parents in a divorce, unless a prenuptial or postnuptial agreement to that topic is in place.
For those who decided to forgo working outside of the home for the sake of raising their family, getting divorced later in life doesn't lend itself to starting a new job and creating a source of income.
"If we're talking about longer term marriages or the gray divorce where you're in your late 50s or your early 60s, the idea of creating a new career is not only daunting, but for many impossible," Hanson said.
If you are a former stay-at-home parent, talk to your attorney and financial adviser about spousal support, spousal Social Security retirement benefits – and read the requirements listed above.
Women and divorce: finding your 'exit strategy'
Women are financially impacted to a greater extent in gray divorce than men. The gender pay gap and working as a stay-at-home parent – which most often is a mother — are among the contributing factors to women's standard of living dropping by 45% after a divorce, in comparison to men's 21% drop, according to a December 2021 study from the National Institutes of Health.
"I've got one woman who works two jobs right now. She had a great life with not much to worry about. And, she's having to work two jobs just to pay the bills," Boner said.
What's more, 20% of divorced women who are 65 or older live in poverty according to a Social Security Administration study. This compares to the 18% of never-married women living in poverty and the 15%of widowed women. For those aged 80 or older, 22% of divorced women are living in poverty compared to 17%of never-married women and 15%of widowed women.
For all spouses going through a gray divorce—but women in particular—good representation will help you achieve the best financial outcome.
A good attorney and a detail-oriented financial adviser are two of the key people in any divorce, and especially a gray divorce.
Boner says these two people alone can help you with understanding your assets, budgeting, a financial affidavit, and alimony—all of the beginning steps in a divorce.
"In marriage, the only exit strategy we agreed to is til death do us part, but we discover that sometimes we part before death," Hanson said.
Developing this "exit strategy" and listening to the financial and legal advice from experts will help you get the best financial deal in your gray divorce.
This article was originally published by Marketwatch.com. Read the original article here.