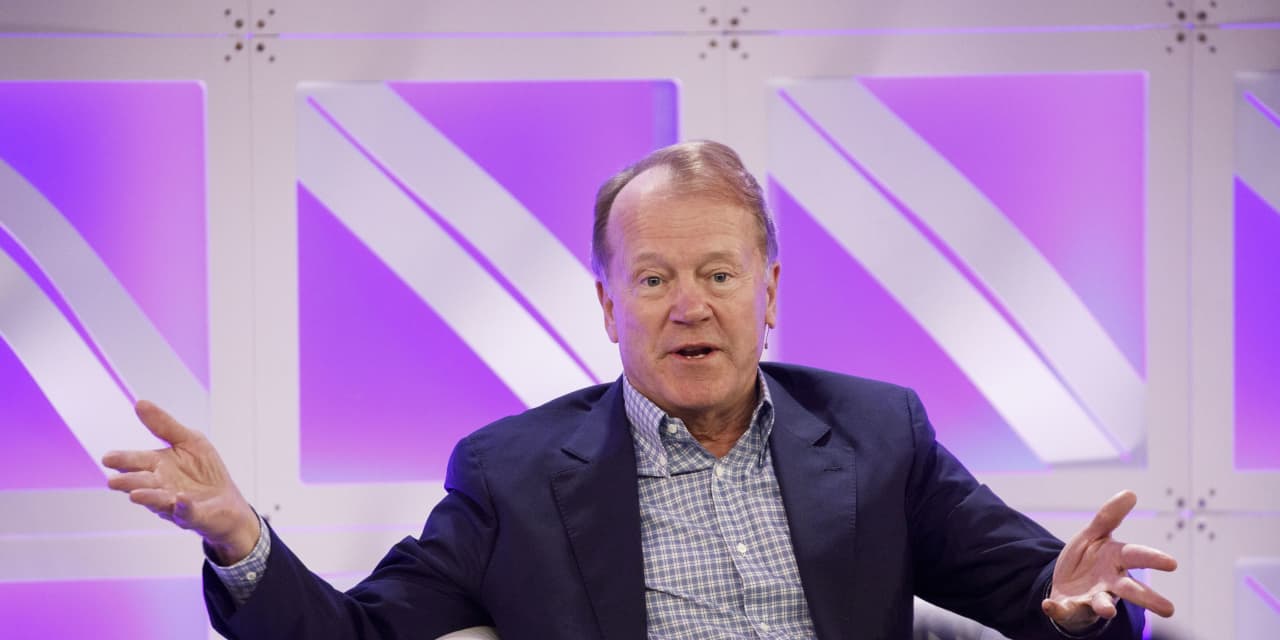 Venture capitalist John Chambers is an eternal optimist, but even he admits 2023 could be "tough" for tech.
While this could sideswipe a couple of Big Tech companies, leading them to a road of losing market leadership by the end of the decade, it could present an opportunity for startups in artificial intelligence and cybersecurity to become the next Microsoft Corp. MSFT, +0.47% or Alphabet Inc.'s GOOGL, -0.90% GOOG, -0.69% Google.
"This year is going to be tough" with many CEOs predicting recession, Chambers, the former chief executive of Cisco Systems Inc. CSCO, -1.64%, told MarketWatch. "However, I believe strongly that downturns are when the next generation of leaders can emerge. This is when great companies are formed."
Chambers's predictions to MarketWatch on what's in store for tech have been remarkably prescient in recent years — he predicted a COVID-fueled tech surge in 2021 followed by a significant drop-off in 2022. In 2023, he expects artificial intelligence and cybersecurity to be the hottest areas, but AI will grow not for fantastic new services that have not been seen before, but for a much more mundane purpose: Cutting costs.
"This is the year AI crosses the chasm, from early innovators and adopters to a majority of companies using it for cost reductions" on customer service. He expects call-center services to be the first widely adopt AI, followed by sales.
"We have seen this movie before," Chambers said. "This year will be about saving money, increasing efficiency and smaller companies seeing opportunities to grow."
Cybersecurity, meanwhile, will remain a "top-three board agenda" for a decade as companies scramble to tamp down ransomware and global issues around China and Russia fester, he added.
The ascendance of well-funded startups inevitably will hurt some of tech's biggest players, some of whose reign is about to wind down. "From pattern recognition, we know that companies don't stay on top for more than a couple decades," said Chambers, who stepped down as Cisco CEO in 2015 after 20 years.
"During a downturn, you will see top players lose ground to competitors," Chambers said, while declining to name which of the big six — Apple Inc. AAPL, +0.88%, Amazon.com Inc. AMZN, -2.11%, Facebook parent Meta Platforms Inc. META, -1.18%, Microsoft Corp. MSFT, +0.47%, Alphabet Inc.'s GOOGL, -0.90% GOOG, -0.69% Google, and Netflix Inc. NFLX, -1.98% — will lose ground.
"Look at the stock performance the last six months, and the markets that haven't picked up," Chambers, offering clues.
Chief among the tech segments that have been slow to gain widespread adoption are self-driving cars, the metaverse, and cryptocurrency, Chambers said. "People got too far ahead of their skis," he said. "Jamie Dimon [CEO of JP MorganChase & Co. JPM, -1.55% ] had hesitations about crypto, which screams 'buyer beware.' Cars will move more quickly to electric models and a digital dash before true self-driving cars. Metaverse just got way ahead of itself as a concept."
Another market losing momentum is China, after it "kicked our tails the last decade" with technology, especially in creating billion-dollar "unicorn" startups, Chambers said. "Now, we are seeing much faster-paced startups in India and France."
This article was originally published by Marketwatch.com. Read the original article here.